The outbreak of the COVID-19 pandemic has increased the sense of uncertainty and unpredictability in the world. This especially affects young people.
Faced with disrupted education, growing inequalities and the spread of misinformation and fake news, the pandemic reminds us of the need to support young people in developing key competences. Critical thinking, tolerance of ambiguity, problem-solving skills and civic mindedness are all needed in order for them to navigate, adapt and cope even during times of crisis while actively shaping their societies. Yet, many education systems still focus on knowledge-based rather than competence-based education.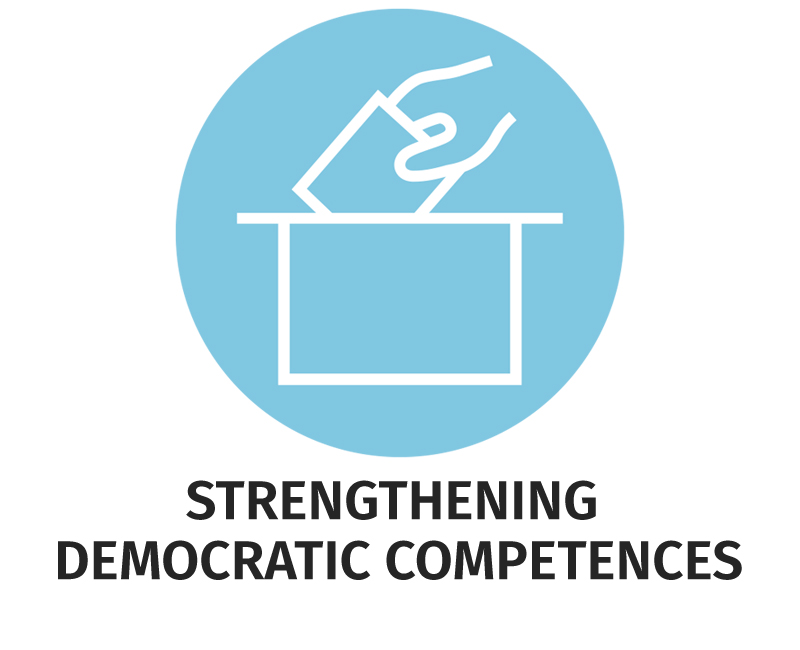 40
---
Online training of trainers organized
337
---
Trainings and Awareness Raising Actions
10 460
---
Educators and young people trained
OUR EFFORTS IN 2020
EWC worked to strengthen the skills of teachers, teacher trainers, other educators and students to act as multipliers in their schools, organizations and communities promoting democracy and human rights in education. We worked with and supported educators to widen their skills and to innovate their practices. This included the integration of active and student-centred approaches that gained increasing importance in the context of remote teaching as they positively influenced student participation and motivation.
Our teams also continued to support young people to develop knowledge, skills, attitudes and values to promote and stand up for democracy and human rights. We encouraged them to engage actively in their communities and wider society through for example awareness raising actions and classroom activities.
Read about the other action areas