Young people are confronted with complex realities like growing inequalities, polarization, and the faster spread of information and fake news. Citizens' trust in institutions in many countries is at an all-time low.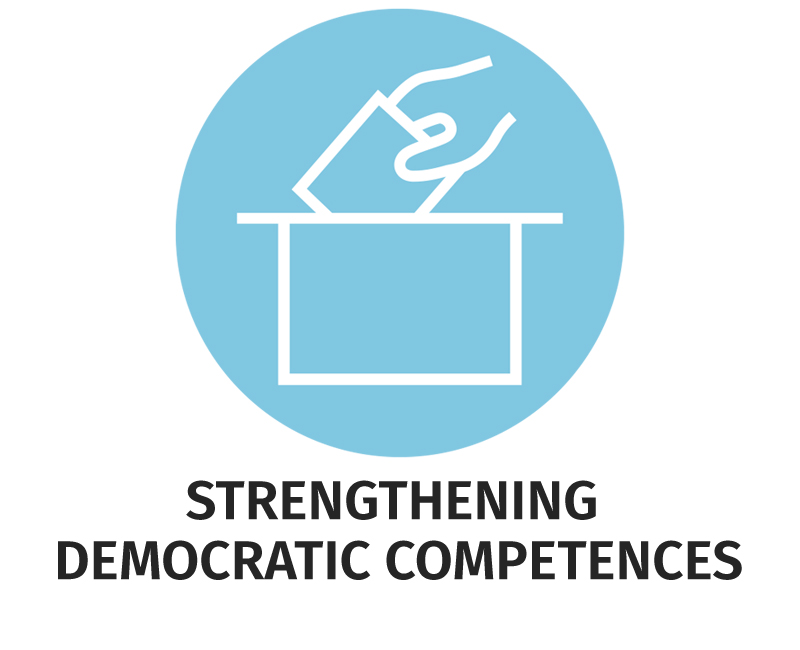 23
---
Training of Trainers courses
10 500
---
Multipliers trained
To become active citizens that participate in democratic societies, navigating these complex realties, young people need competences such as critical thinking, problem-solving and collaboration skills. Only 1 in 10 students in OECD countries are able to distinguish between fact and opinion.
Many educational systems with a traditional way of teaching and learning lag behind, still focusing predominantly on knowledge rather than competence-based education.
EWC aims is to strengthen the skills of teachers, teacher trainers and other educators to act as multipliers in their schools, organisations and non-formal settings, promoting democracy, human rights and citizenship in education. This includes integration of active and student-centred methods and approaches.
We also train and support young people to develop the knowledge, skills and attitudes to promote and uphold values of democracy and human rights. We encourage them to actively engage in their communities and wider society.
Read about the other action areas