For all children and young people education institutions are important arenas to learn and practice the principles of democracy and human rights such as inclusiveness, equality and respect.
The pandemic has worsened existing inequalities, making it more difficult to ensure an inclusive and quality learning environment for all. As schools and universities digitalize more of their teaching, many vulnerable groups risk being excluded due to limited access to devices and internet, as well as lack of skills to use technology for learning.
In order to provide quality education for all students, home school cooperation is key. Particularly during these unprecedented times, alliances between schools, parents and the local community are helping to provide learning for all students. It is encouraging that, on average, 77% of teachers across the OECD indicate that their school provides parents with opportunities to actively participate in school decisions. At the same time, more needs to be done.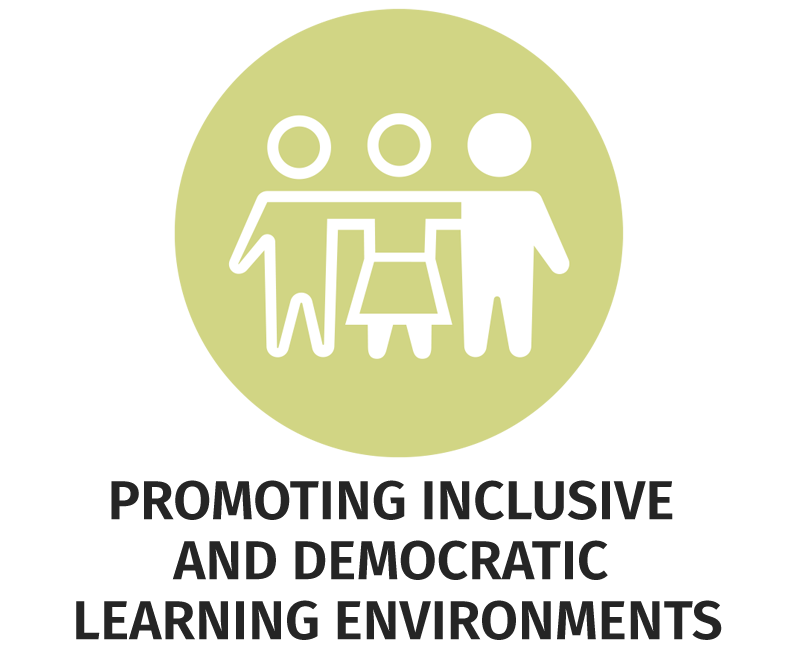 80
---
Higher education, teacher training institutions and NGOs
OUR EFFORTS IN 2020
EWC worked to support the whole school community to create safe, inclusive and democratic learning environments including in teaching and learning, school culture and co-operation with the local community. This means promoting quality education for all children.
We empowered school stakeholders to plan and carry out actions based on their needs, forging positive relations among staff-students and involving parents in the learning process of their children – an approach that gained more importance during COVID-19. Evidence from schools working long-term in EWC school development projects has shown a higher degree of trusting relations among leadership, teachers, students and parents and thus schools were better prepared to manage the crisis. We also worked with teacher training institutions, universities and civil society organizations to make teaching and learning more inclusive and democratic, and to improve the quality of education through new programmes, university courses and methodology.
Impact stories
Read more about our other action areas