Building inclusive and democratic societies requires sustainable and broad partnerships at all levels of education. This is particularly important in times of crisis.
Research shows that networks and learning communities for teacher collaboration, peer-to-peer learning and exchange help education professionals adapt to the new contexts and rapid changes during COVID-19.
In societies where human rights are under threat and democratic freedoms are restricted, creating platforms and safe spaces for exchanges and critical discussions are more important than ever, being a valuable source of support and motivation.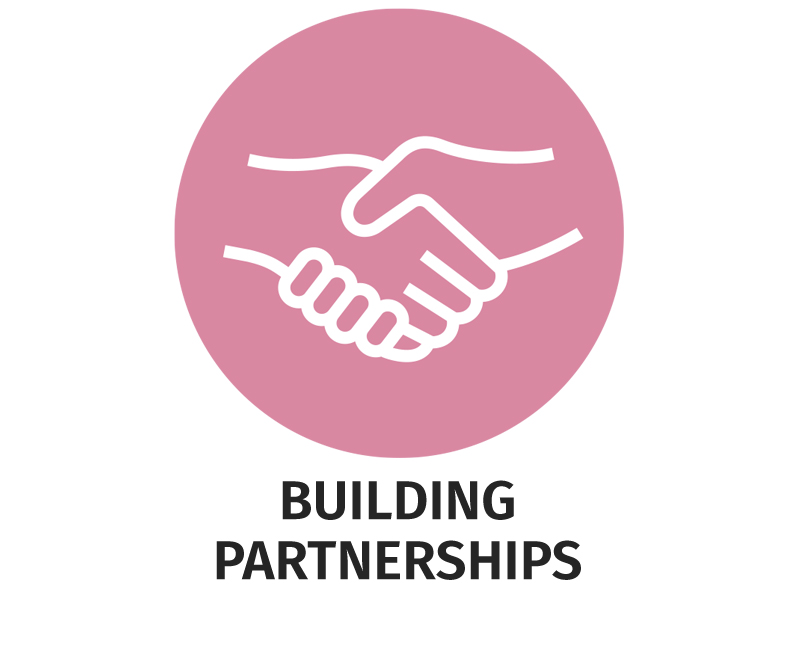 45
---
Project partner organisations
16
---
Conferences and network meetings organized
OUR EFFORTS IN 2020  
EWC has built long-term and trusted partnerships with educational authorities, teacher training institutions, NGO's and higher education institutions throughout the years. We have also forged new and innovative partnerships with museums, educational portals and even computer game developers promoting citizenship and human rights education. These solid partnerships were crucial to adapt projects fast to new realities, and to continue implementation during lockdown, including support for educators, school communities, universities and civil society.
We have also built and supported networks and learning communities that allow educators to share their experiences and resources, to collaborate on innovative approaches and to give and receive peer feedback.
Read about the other action areas