"Hate, I'm against" gave Polish and Norwegian students the skills and tools to organize social campaigns against hate speech and discrimination in their schools and local environments.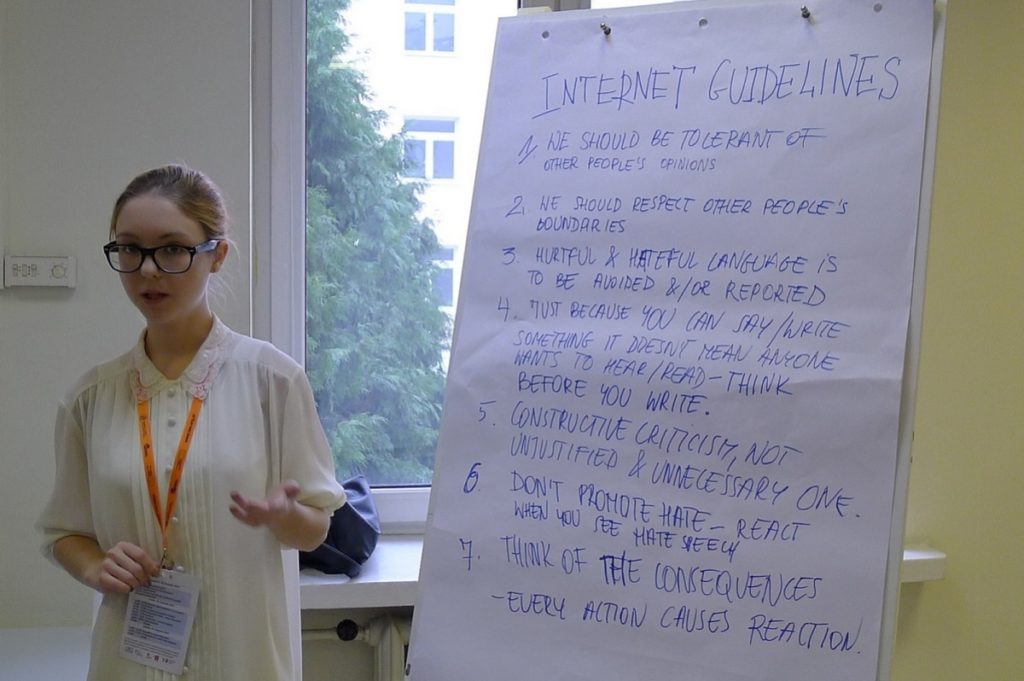 What Polish and Norwegian students create social projects to counter hate speech and discrimination as a part of the Council of Europe campaign Young People Combating Hate Speech Online.
For Teams of young students from Poland and Norway and their teachers
How Workshops are held to identify the most common and dangerous forms of discriminatory speech and behaviors. Based on this knowledge the students plan social campaigns in their schools and local environments. In parallel, teachers are trained to support the students in their local projects.
Result Students counter hate speech in local projects on their own terms. The best student project will be selected by an international jury and given a grant to enable wider distribution.
Organized by Center for Citizenshp Education and the European Wergeland Centre
Working languages Polish and English
Financed by? EEA and Norway Grants