Prevention of Discrimination, Bullying and Violence in Greek Schools
School violence is a long-standing problem in Greek schools, raising barriers to the integration of students from vulnerable groups, especially refugees, migrants, Roma, and members of the LGBTQI+ community; the national support line for children receives one call per day related to school violence.
A new law was voted and published by the Ministry of Education, Religious Affairs and Sports of Greece on the 10th of March 2023, entitled "Living Harmoniously Together – Breaking the Silence: Arrangements for the prevention and treatment of violence and bullying in schools and other provisions". ΦΕΚ 55 τ.Α' (10-3-2023) ο νόμος 5029
The European Wergeland Centre & SolidarityNow
The present initiative is a response to the above challenge, focusing on the prevention of school violence, a process jump-started by educators cultivating an atmosphere of inclusion and democratic citizenship values in children, prompting them to adopt a zero-tolerance attitude for incidents of bullying and violence.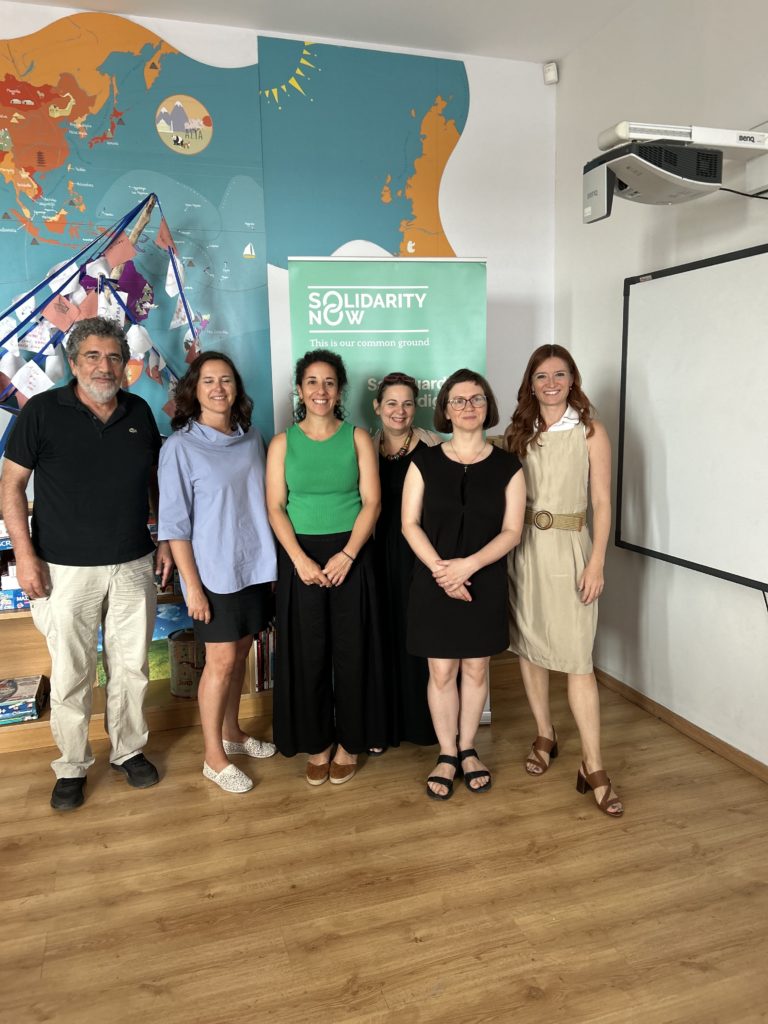 The European Wergeland Centre has extensive experience in this domain, having produced relevant materials, including contributing to the Council of Europe's Reference Framework of Competences for Democratic Culture, and a handbook on refugee inclusion in classrooms. SolidarityNow is one of Greece's main non-formal education actors, providing school support to vulnerable children across the country, focusing especially on refugee and migrant children. Among other publications, SN has produced a manual on socio-emotional learning, in partnership with UNICEF. Through this initiative, the two organizations are brought together to exchange their relevant expertise, complemented by SN's practical experience in education provision, and lay solid foundations for a partnership around building inclusive classrooms in Greece and strengthening the systemic response to school violence through capacity building.
The project will last 12 months, between September 2023- August 2024, and aims to build a strong partnership between the institutions, contribute to the prevention of bullying and violence in Greek schools, as well as promote the integration of all children, regardless of their background and vulnerability. The approach will be developed through the exchange of practical experiences, facilitated by a Study Visit to Oslo and a workshop in Greece, and the adaptation of already existing materials and international approaches, capitalizing especially on the resources developed by EWC over 15 years on the whole school approach and development of democratic competences.
They will be distilled into a publication, widely disseminated to the Greek school community, and accompanied by a relevant training delivered in Athens twice (in vivo) to Greek members of the public school system, including teachers, school administrators, school social workers and psychologists, regional educational advisors, and refugee education coordinators. Beyond the immediate goals of this collaboration, the project aims to build a strong bilateral partnership for further targeted work on inclusive education.