EWC's "Schools for Democracy" developed two blended courses for teachers and school heads in 2019. The courses focus on how to build a democratic school and how to develop civic competences.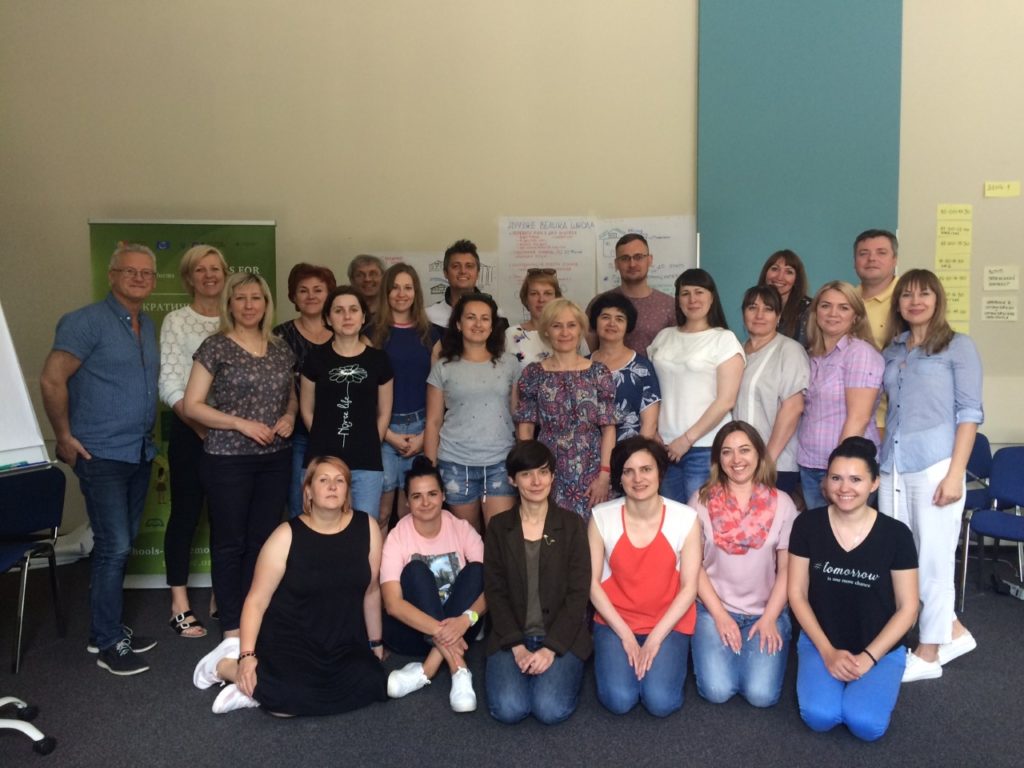 "The teachers are now actively putting their new skills into practice. The participants at the civic competences course have produced 62 learning activities, while 120 schools from the other course are implementing whole-school development projects aimed at introducing democratic practices in teaching and learning, school governance and cooperation with the local community", Andriy Donets, EWC's coordinator for online learning in Ukraine, pointed out.
Web-based learning allows for better support for schools already in the project. It also makes the approaches and materials available for any interested Ukrainian schools, thus helping schools and teachers implement the current school reform with its new Education Quality Standards and new curriculum.