This August, the EWC Schools for Democracy program held an extensive training for our trainers' network in Ukraine. This was their largest gathering – fifty people – since the start of the full-scale invasion.
"Events like this fill us with inspiration and belief in our own strength," mused one of the participants, Iryna Synya.
For four days, surrounded by the beauty of the Carpathian Mountains, the trainers worked on the content and design of EWC's educational courses, shared experience and achievements, and discussed the ongoing educational challenges.
A particularly useful component of the meeting was the exchange of professional accomplishments and innovations, since all trainers of the program are recognized experts in the fields of formal and non-formal education, youth work, public activism, and so on.
"It was, as always, atmospheric, safe, comfortable, innovative and full of the Carpathian drive!" shared participant Yaryna Sukhets'ka.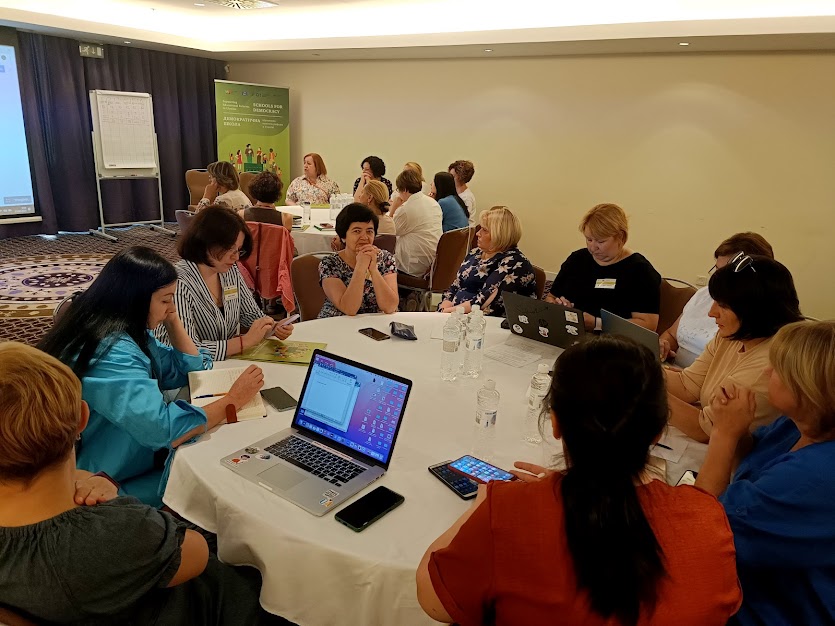 The developers of our facilitated online offer presented their newest courses and engaged the entire team in improving and preparing them for use. These were created at the request of teachers and designed to address the challenges of education at wartime. The recruitment of participants for five new, updated courses on civic education has already begun.
Of course, team-building activities were no less important than working moments. During the gathering, the participants could admire the picturesque Carpathians, get to know each other better, and share dreams about the future. At the same time, they reflected on the impact of a full-scale war on the future of education, on the challenges of restoring access to education in de-occupied territories, and on the reintegration of children and teachers returning from abroad.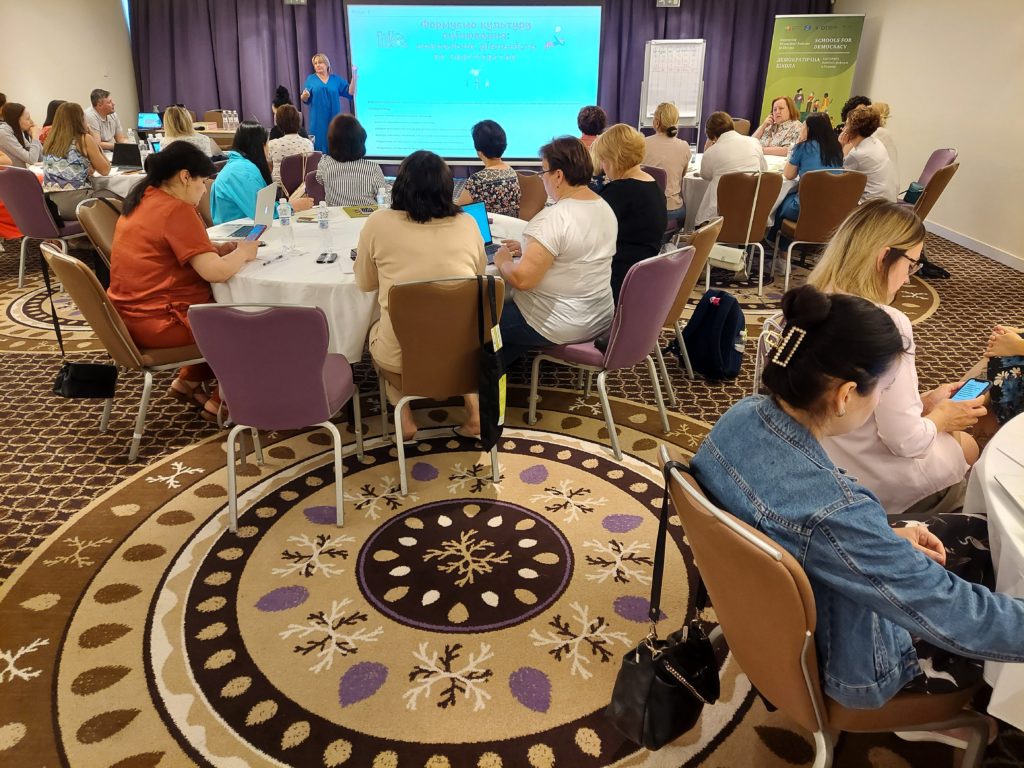 Vladyslav Kachur, one of the trainers, summarized the experience as follows:
"It was truly valuable to have this opportunity for in-person communication, generating ideas together and outlining further steps for the development and support of Ukrainian education. Dear colleagues, expect news of fantastic training programs and courses soon!"