"The children are scared, I can see it. They have grown up and turned silent. They used to joke around during the lessons, and now they are too somber. They talk about where they live now, but without any enthusiasm. Their trauma is apparent".
Iryna Belova is the principal of Irpin School #2, as well a resident of Bucha. Both of these suburbs of Ukraine's capital, Kyiv, made headlines worldwide when the Russian Federation's invasion lined their streets with bodies of murdered civilians this spring. At the start of the war, Iryna hid with her husband and daughter for over two weeks in the basement of a house that lacked electricity, gas, and water. They managed to leave the area in mid-March.
Currently, all students and most of the teachers from School #2 are scattered around the world. There was no contact with three of the teachers and around sixty children during the occupation. Fortunately, all have remained unharmed – at least physically:
"There are no wounds, but they are injured," says Iryna. "I feel it even at a distance, since we have been communicating online for two years. And I don't know when it will end."
School for Democracy
Before the war, this school was active in many different education projects. Schools for Democracy, implemented by the European Wergeland Centre, was among the most popular. Iryna asserts that it transformed her educational institution entirely.
"We have changed our views, our attitudes towards children and towards work," she explains. "This project revealed how many active and creative teachers we've got. And most importantly – how many active and creative students. We have come to realize that changes must happen only with the children's participation".
"At the beginning, when we read the description of the project, we liked what we saw. First of all, we liked that different categories of participants were involved – students, teachers, parents and the community at large. Prior to that, we did not have projects that included everyone. We were also convinced by the unique tools entailed in the project. I used to wish that someone found a way to measure the progress of a school as a whole, not merely of students or of teachers. And here we received trainings, questionnaires, and continuous assessment of – and reflection upon – the results. We saw both the problem areas and the potential growth points. We have mastered the techniques we now use during lessons. The project is still alive today. In my opinion, it alters the way people think."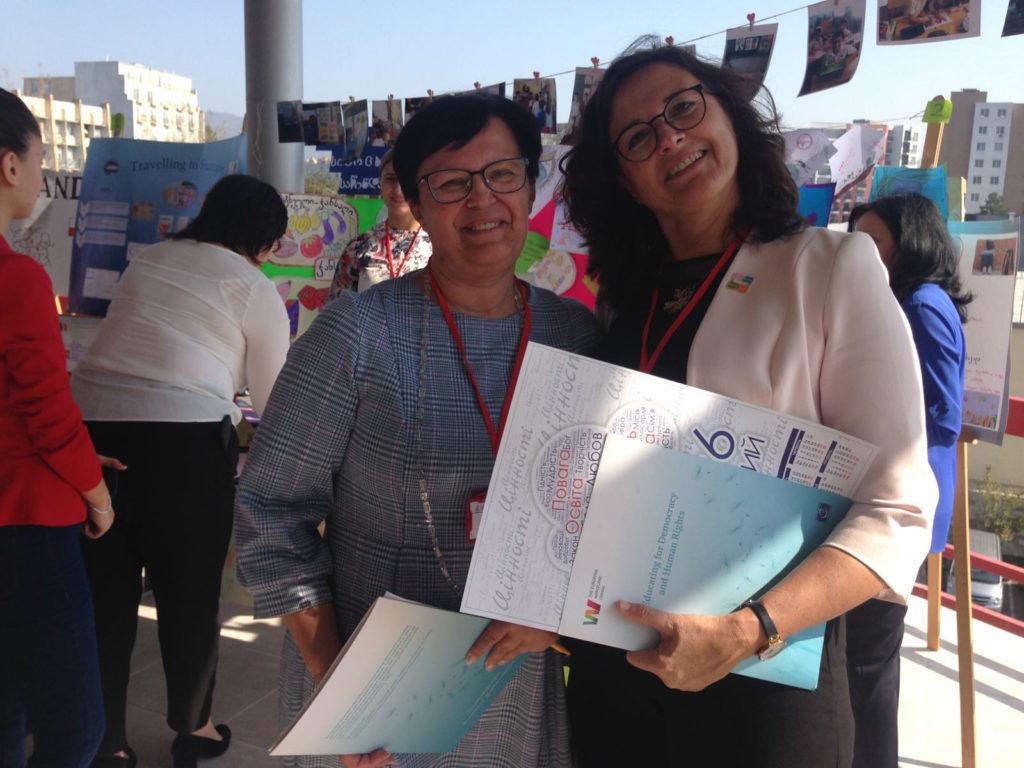 Gym became bomb shelter
For School #2, Schools for Democracy was the impetus for many changes. The institution became actively involved in the public budget, and now holds Irpin's record in terms of the number of implemented projects.
"We received about one and a half million hryvnias, thanks to the support of the community," Iryna continues.
"Eleventh-graders, parents, teachers, and all city residents can vote here. This has made it possible to change many things. For example, we have a modern medical office now, a computer class where we upgraded the equipment twice (it becomes obsolete so quickly), a media library, a playground. With help from the public budget, we also added more sports equipment and a parking lot for bicycles".
"Our school is very large. 1698 children study here, split into 56 separate classes. The gym wasn't big enough, so we decided to build a new training studio in the basement. We were awarded half a million hryvnias for the equipment. The municipal authorities added some funds, and we carried out a modern renovation. This new space opened in January. And in February, it was used as a bomb shelter… Those who hid in it thanked us later for the good conditions."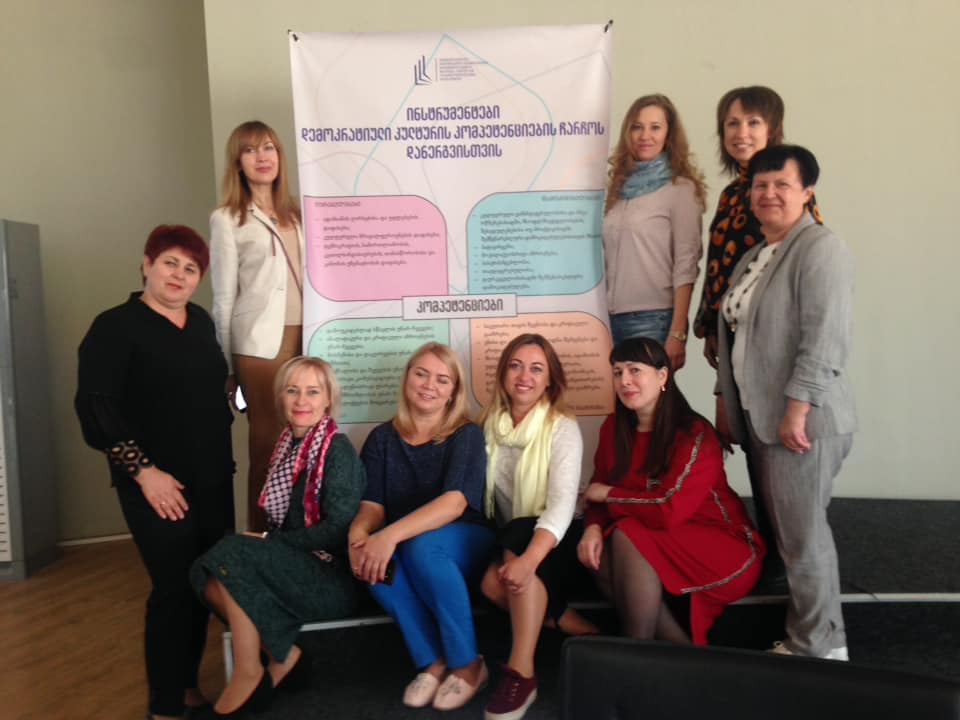 Nearly everyone survived
Upon returning home, Iryna Belova hurried to visit the school. In fact, this was one of the reasons for coming back: the principal's presence was needed. Minesweepers moved through the building; there was rubble to be cleared and holes to be patched up. She knew about the scale of the destruction, but was still stunned when she saw it.
"The school… I can't say it is destroyed, but it is wounded. The shells hit both of the buildings. In one of the offices there is a giant hole, and the three-story building now has a sieve-like roof. There is no canteen – it is in ruins. There was also some looting – new laptops, which we received only this winter, were stolen. Fortunately, multimedia boards and TVs are in place. The computer class, which I was most worried about, also survived."
The school's employees are alive and well, to the extent possible under the circumstances. The vast majority left, with three people staying back during the occupation. There was no contact with them until Irpin was freed. The same goes for 61 students.
"Today we know the fate of every child. Thank God, nearly everyone is alive," says Iryna. "Some students survived the occupation together with their parents. It seems that everything is more or less normal. Except… last year we had a fifth-grader who had switched to online schooling. He and his mother died in Pokrovsky Park. That's where they are buried".
"People say that children recover faster, but not everything is that simple. Perhaps the hardest thing is that the walls around them are unfamiliar, everything where they live is unfamiliar. Families share one room, both kids and adults. Psychologically it isn't easy. We hope that everyone will be able to return home over the summer. But Irpin has not yet recovered from the devastation. Some still lack electricity, others water. Everyone is worried that, God forbid, they might come at us again, because it will be impossible to go through it for the second time. We hope this will not happen."
Translated and abridged from "Education of Ukraine", №18-19, 16 May 2022