EWC has been invited to join the newly formed working group in charge of drafting the new National Curriculum for upper secondary school in Ukraine.
Ukraine is one of the very few countries in the world with only 11 years of schooling. The New Ukrainian School (NUS) reform entails that Ukraine will switch to 12 years of school education.
The main idea is not to simply add an extra year, but to make upper education profile-oriented so that students can select subjects based on their interest and study them deeper, while teachers can focus on upper secondary school curriculum and prepare themselves better. This, according to Mr Pavlo Khobzey, is the essence of the New Ukrainian School, whose aim is to reveal and support the talents of every child.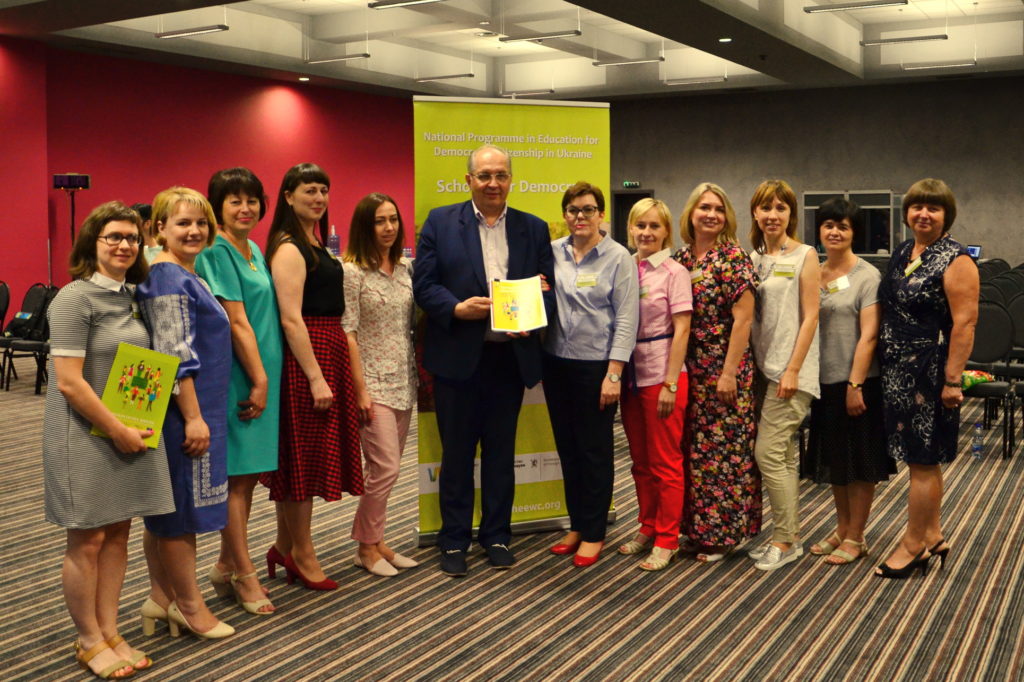 Go in depth
Mr Pavlo Khobzey is one of the core authors of the New Ukrainian School concept and a former Deputy Minister of Education and Science of Ukraine; presently he is the director of the Lviv Regional In-Service Teacher Training Institute.
He explains that currently students in grades 10-11 have 17 to 20 subjects. Such a situation does not give them enough time to master all the subjects. Moreover, students who want to enter Universities must take additional private classes in subjects that they have already passed in exit exams. This distorted attitude towards learning then follows young people into the Universities. Radical changes must be made to improve this situation.
According to the NUS concept, students will have no more than 8 subjects per semester and will be able to choose the profile (i.e., science, mathematics, art & culture, etc) of their studies. Small schools are not able to provide high quality upper secondary education and offer young adults real choices. So, in order to implement the reform, the existing network of schools in Ukraine needs to be reformed as well. Therefore, this part of the school reform goes together with the decentralization reform. The responsibility to support upper secondary schools rests now with the local authorities of the newly established communities and/ or regional authorities.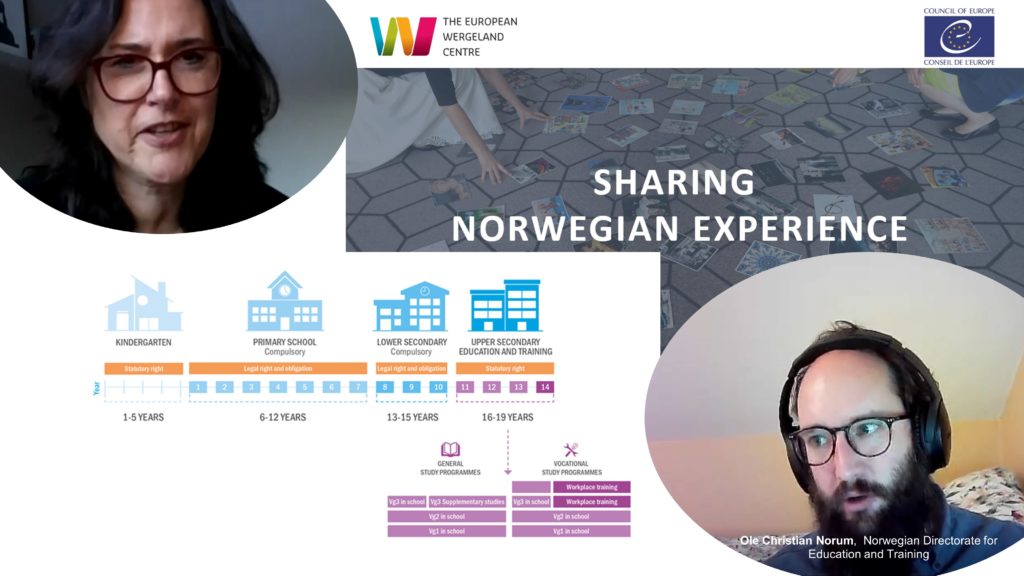 Community of practice
This crucial change demands careful planning as many stakeholders are involved. In view of this, the European Wergeland Centre was approached by its partner in Ukraine, the Ukrainian Institute of Education Development to assist in organizing weekly meetings of the community of practice with the aim to discuss issues that arise in relation to reforming upper secondary school.
Ana Perona-Fjeldstad opened this series of online meetings. The first meeting was about the international experience in the field of upper secondary education. Norwegian experience was presented by Ole Christian Norum, Senior advisor at Section for learning and assessment of the Norwegian Directorate for Education and Training. Also, Finnish experience and plans for the reform of upper secondary school curricula was presented by the Counsellors of Education Finnish National Agency for Education.
Mr Khobzey explains that international experience offers several models of how upper secondary school can be organized. The Norwegian model met with a serious interest from Ukrainian experts as it is well structured and provides a variety of different paths for school students to choose from. Such an approach is more feasible in the Ukrainian context.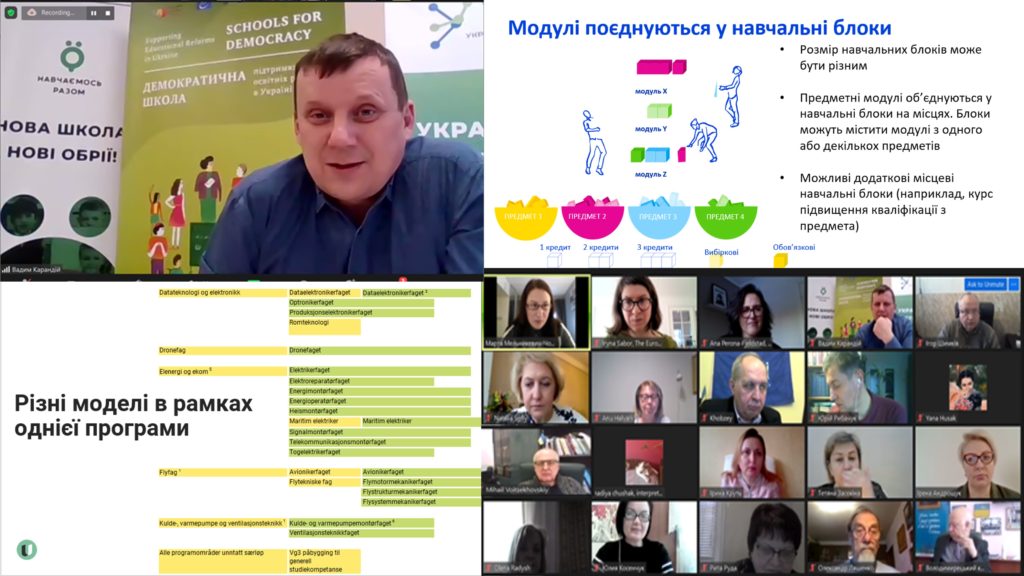 Various topics
The series of online meetings focused on various topics, such as possible models for the upper secondary education, the form of the new national curriculum, the core of the curriculum (relevant and compulsory for every graduate), needed changes in assessment practices, management and governance and relations with local authorities.
According to Mr Khobzey, these meetings were a good preparation for further steps, one of which is drafting of the new National Curriculum. Recommendations produced during these meetings are submitted to the Ministry of Education and Science of Ukraine. The EWC representative was invited to join the newly formed working group in charge of drafting the new National Curriculum for upper secondary school.