EWC works with over fifty trainers within its Schools for Democracy programme in Ukraine. In the past year, like the rest of the country's civilian population, they faced much hardship. As a tribute to their courage and endurance, we are sharing one of their stories – that of Iryna Tselukhina, who comes from the Luhansk region.
Iryna, who has been with us since 2016, has proven to be a dedicated and experienced trainer. She and her husband, Vitaly, are parents to 11 kids, ten of whom are fostered.
Their hometown is called Rubizhne. The root of this word in Ukrainian has to do with borders. True to its name, their home was caught in brutal crossfire when the full-scale invasion began in 2022. This is their story.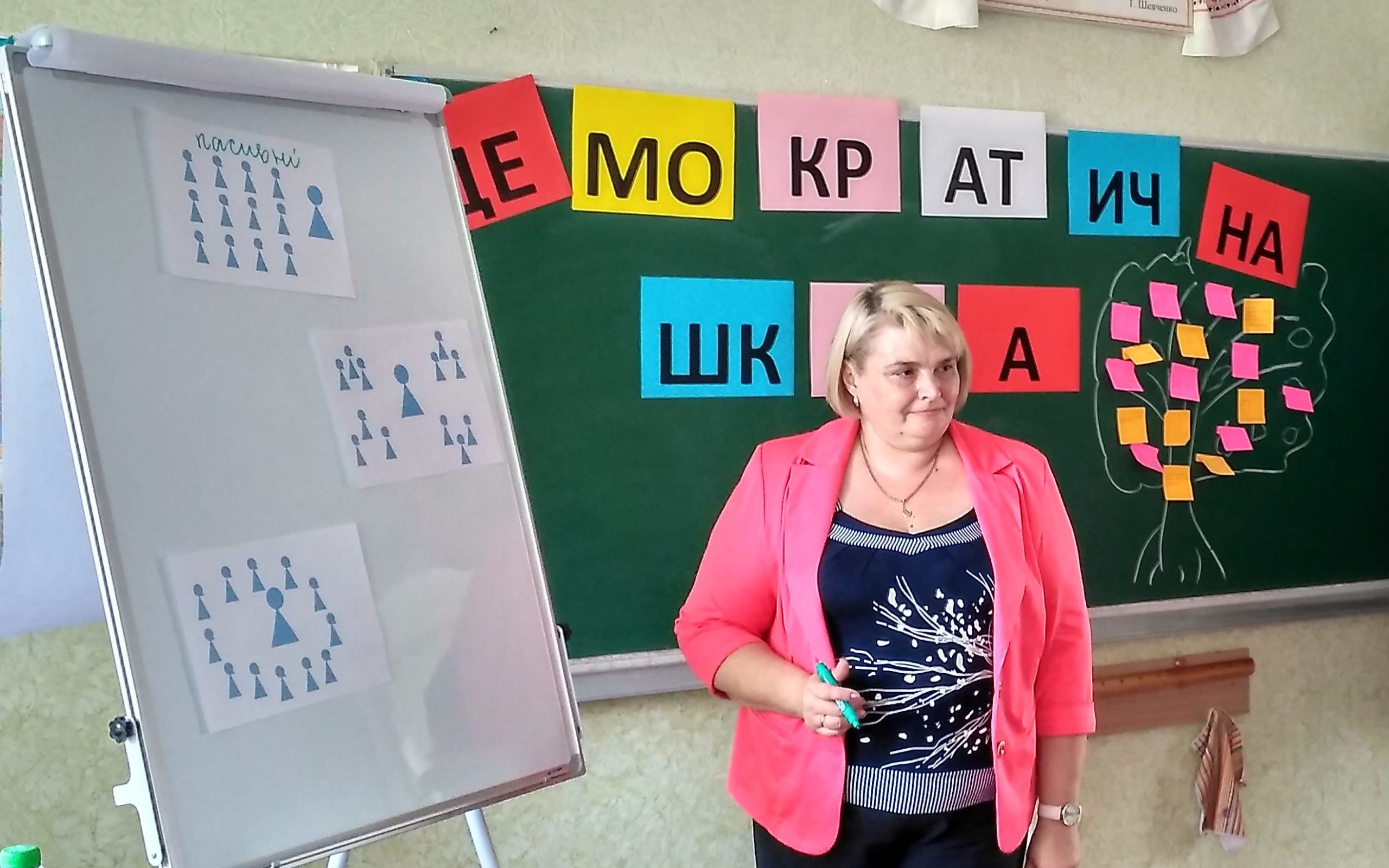 Iryna was always busy
As the deputy director of Rubizhne's lyceum, Iryna was always busy. She taught jurisprudence and history, engaged in social activism (particularly against domestic violence), participated in educational projects, served as a media literacy coach, and worked to democratize the school environment.
In 2012, together with her husband Vitaly, Iryna Tselukhina founded a family-type orphanage for ten children aged 4 to 18. The couple also has an adult daughter. They had a large house in Rubizhne, which Vitaly had built himself. When the invasion started, the family was unable to evacuate in time. "She held on to her home as long as she could," recalls Olha Donets, our blended learning coordinator in Ukraine. "It is very characteristic of Iryna that she kept worrying about others: 'If I leave, who will help those staying here?'."
If I leave, who will help those staying here?

Iryna Tselukhina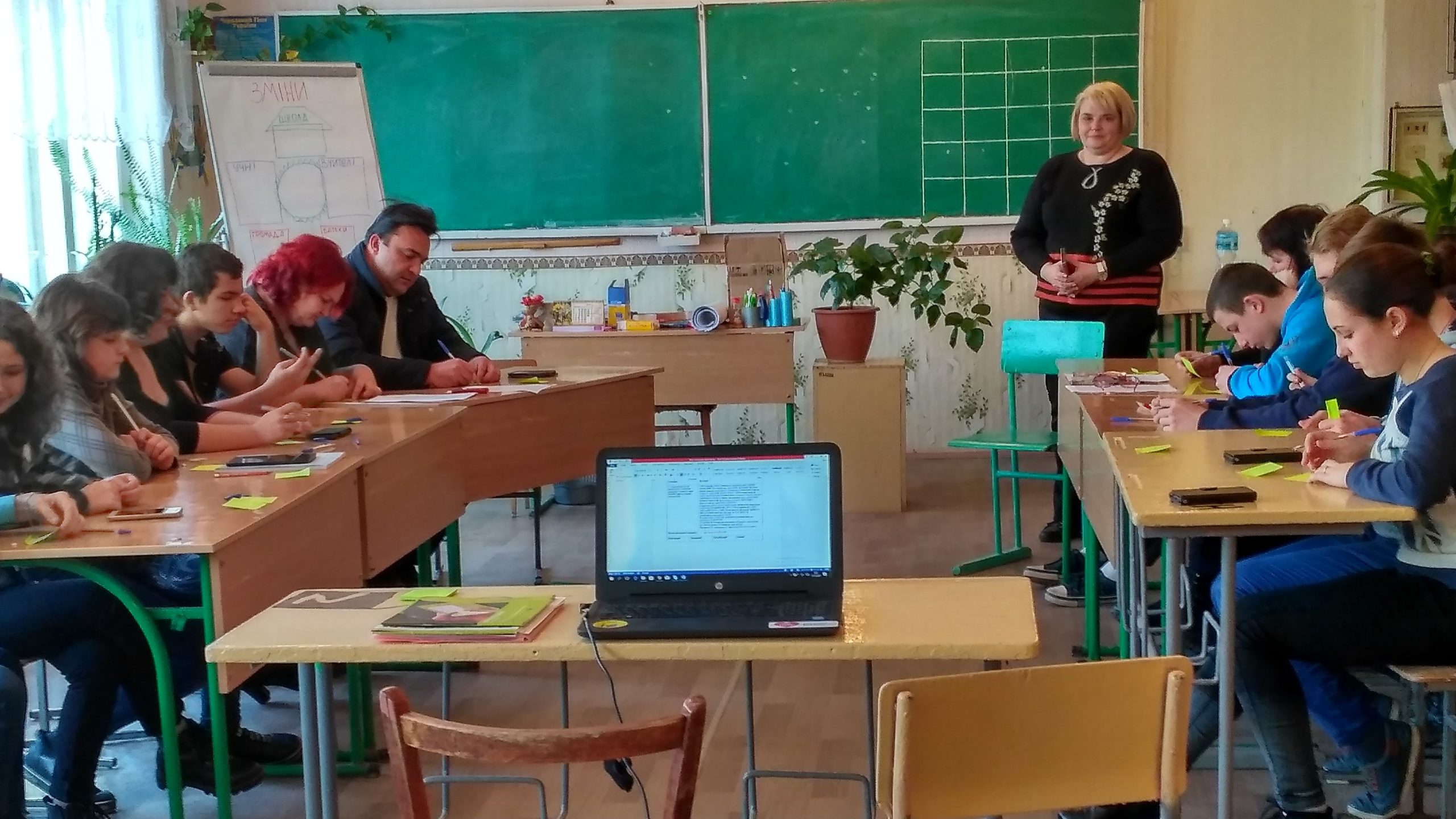 On February 24, 2022, the children were the first to wake up from the sounds of explosions. The Tselukhins did not know where and how to evacuate their large family, so they decided to stay put for the time being. "Our house had its own well and a supply of firewood. That's why we thought that even if the area were occupied, we'd be able to endure. We had enough food, because one stocks up all the time with a family of this size," explains Iryna. Vitaly and the older children started volunteering at a local school: they packaged and delivered humanitarian aid to other foster families and the elderly.
Meanwhile, about 200 meters from their house, the Ukrainian military set up a roadblock that demarcated the street into the Ukrainian and Russian parts. Since then, they were caught in the crossfire. Soon, the family's electricity, water and gas were gone. The boiler stopped working, and their house was getting colder and colder. On March 12, a shell exploded nearby, destroying some of the windows. A week later, one of the boys was wounded by shrapnel.
It was the straw that broke the camel's back.
Decided to evacuate
The family decided that Iryna, her oldest daughter and the children would try to evacuate, while Vitaly and his father-in-law would stay. The men were hoping to guard and save the house, so that the family would have a place to return to. Vitaly reasoned that if a fire was ignited by the shelling, he'd be nearby to put it out quickly.
Iryna started looking for ways to evacuate. At the same time, her colleagues from Schools for Democracy were actively seeking help. They wrote appeals on social networks and to the authorities. At the end of March, a military chaplain named Oleksandr Reshetnyk called the family and said that he would help them out. "To this day, we thank Oleksandr. We think of him as our guardian angel. This man entered our neighborhood under fire and took us out," says Iryna.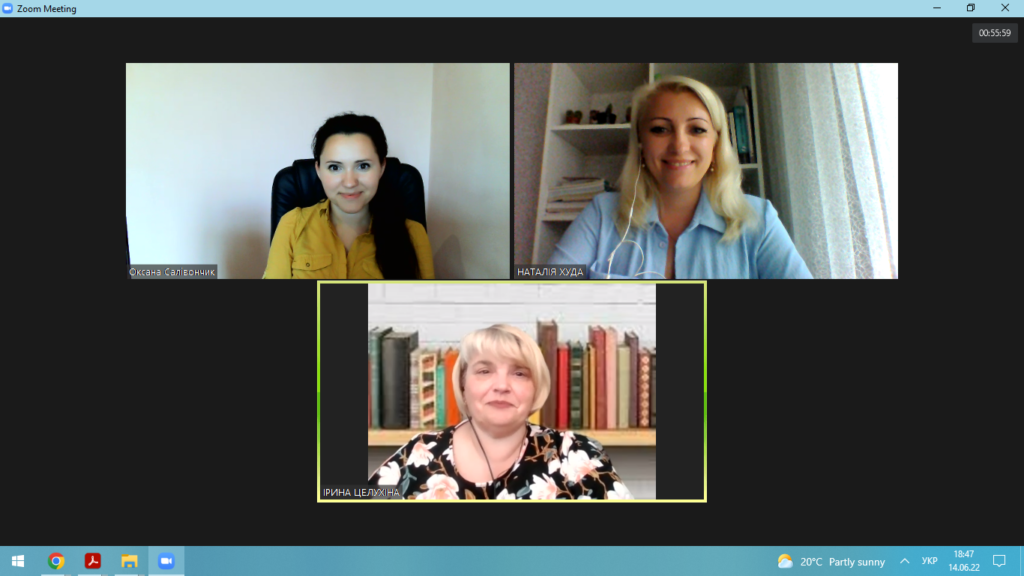 The family left for the west of Ukraine with volunteers. In the end, they were received in a village in the Ivano-Frankivsk region. Our Schools for Democracy Programme SMM manager Svitlana Ovcharenko shares:
"When Iryna arrived there, the local people recognized that she is a professional who has much to give. They received her as a teacher and a more experienced colleague. Soon enough, they were asking for training, or for guidance with working online (not a guaranteed skill in a small village school). I was so glad to see how her competence and skills were received and welcomed." 
Despite the challenges of war and relocation, Iryna went from being busy in the east of Ukraine to being busy in the west. "She is a true professional," says Iryna Sabor, our Head of Early Childhood and School Section. "We are so impressed by the way she has dealt with the unspeakable difficulties of this war."
We are so impressed by the way she has dealt with the unspeakable difficulties of this war

Iryna Sabor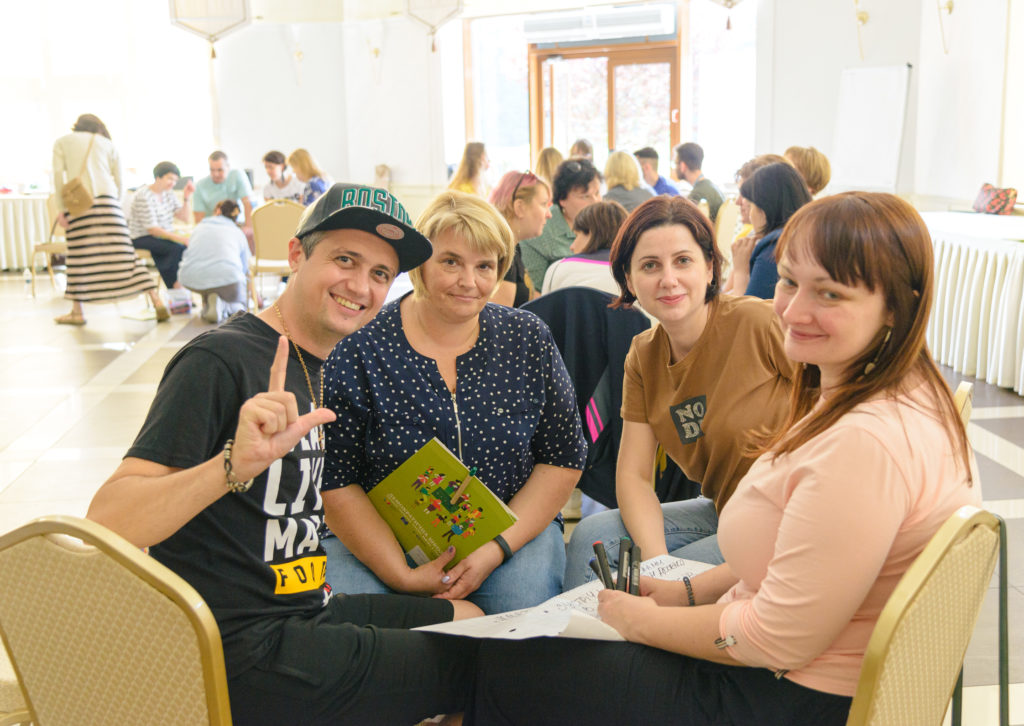 Unfortunately, the war changed the family forever. On the morning of March 30, Iryna talked to Vitaly on the phone, as usual. That same evening, the neighbors called to deliver devastating news: he had been killed. "Our house was shot up, more than 15 shells hit it. They fell one after another. Vitaly waited a bit, then he went upstairs to start extinguishing the fire. The next missile hit next to him," shares Iryna.
In the fire that followed the shelling, the Tselukhins lost their home. Iryna's father was saved by the neighbors, who helped him escape. He was eventually reunited with his family. Now the older children study in universities, the middle children go to schools or specialized lyceums, and the youngest attend kindergarten. Iryna and the oldest daughter work. The family has become a strong part of the community at their new home.
Still, they dream of returning to their native Ukrainian Rubizhne.