Sasha Romantsova, director of Center for Civil Liberties, one of three winners of the Nobel Peace Prize 2022, met with representatives from youth organizations in Norway, Ukraine and Poland ahead of the Nobel Peace Prize Ceremony
-For us volunteers are really important as there is a lot of work to be done, Romantsova said.
In her talks with the youth representatives, Romantsova underlined that volunteering in civil society organizations like CCL does not have to be a life time commitment. Even if one chooses a different path later in live, the experience will always be with you and be a support for those who keep on the fight.
Those who do chose a life in civil society activism should be aware that the topics they fight for will often be controversial and often frustrating.
-Human rights defenders and civil society seldom reach results this year or even in five years. Our mantra is that the next generation will see the results of our work. Most of them won't even know that it was because we were fighting here and now, Romantsova said.
Human rights should not be something you do inside a bubble. It has to be shared by the whole society. This is why we also work with education.

Sasha Romantsova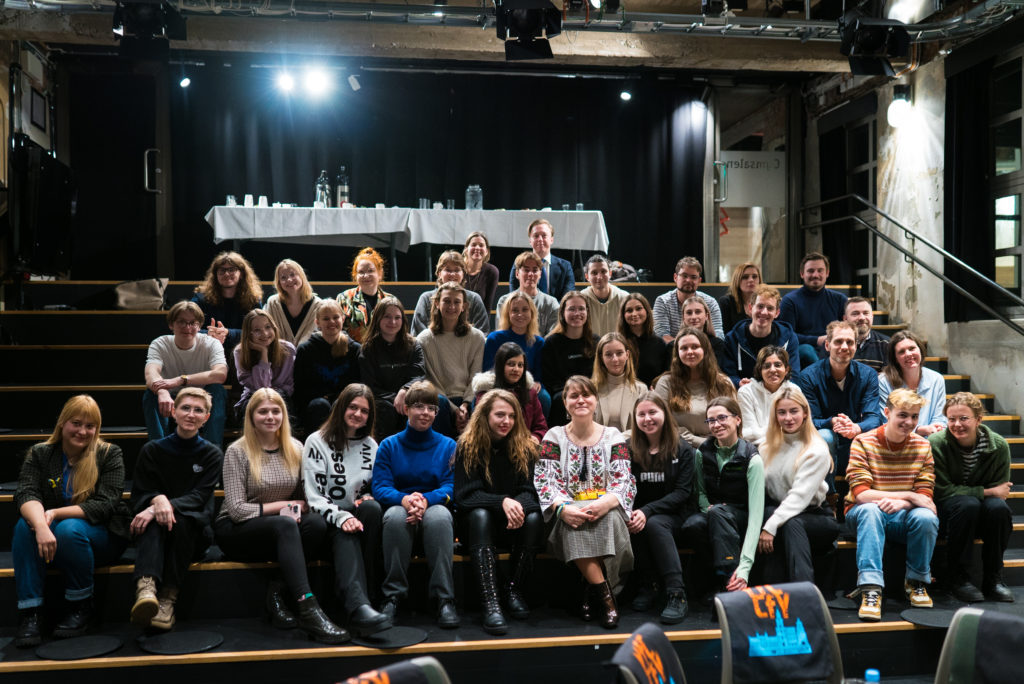 -I believe the Norwegian Nobel Committee chose civil society and human rights defenders this year, because many European countries have forgotten about the power of solidarity in civil society. Human rights defenders prevent war.
The meeting took place in Oslo Thursday in the run-up to the Nobel Peace Prize Ceremony and was part of a four-day gathering for young activists from civil society in Ukraine, Poland and Norway.
This visit is organized by us at the EWC, as part of our mission to promote education as an important path to democracy and human rights in Norway and Europe. The program is made possible by our partners in City of Lublin, Fundacja Sempre a Frente and funding from EEA and Norway Grants.