Ensuring that all Roma students have equal access to quality education and feel included is key to addressing the marginalisation and exclusion of their communities. However, most teachers lack the competences to tackle these obstacles. Many have never received a consistent intercultural training that might enable them to welcome diversity.

Bridging policy and on-site fieldwork, EWC offers a range of trainings in human rights education, democratic citizenship, and the development of Competences for Inclusion and Democratic Culture. These efforts encompass several projects in Romania, Czech Republic, Bulgaria, and Slovakia.
We talked to EWC advisor Larisa Leganger Bronder to learn more.
This year, EWC conducted several trainings for teachers and teacher trainers in Oslo. Together with the Romanian Social Development Fund, EWC arranged four trainings for 72 Romanian educators. Jointly with NIVaM EWC conducted a training for trainers in Slovakia and organized a study visit to Oslo for 30 Slovakian teachers. Alongside the trainings in Oslo, EWC provides training services for a consortium of five schools in Satu Mare County in Romania.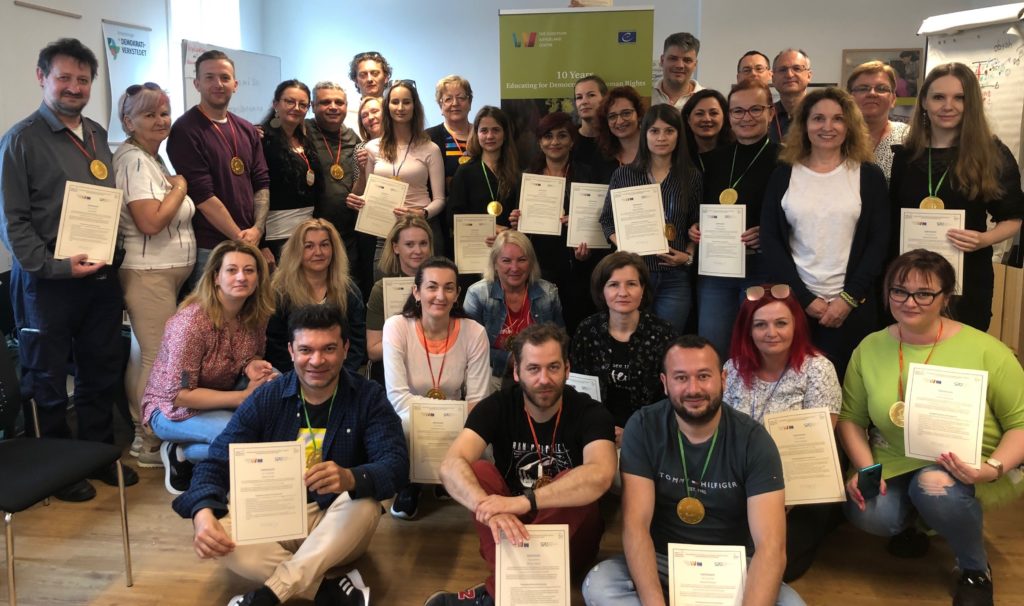 These efforts are not short-term: they are followed by ongoing support in implementing local actions in three main areas: teaching and learning, school culture and governance, and cooperation with the local communities, parents, and NGOs. Meanwhile, the teachers incorporate the knowledge and skills they gained during the trainings in their daily work, aiming to create democratic, safe and inclusive environment for their students, Larisa says.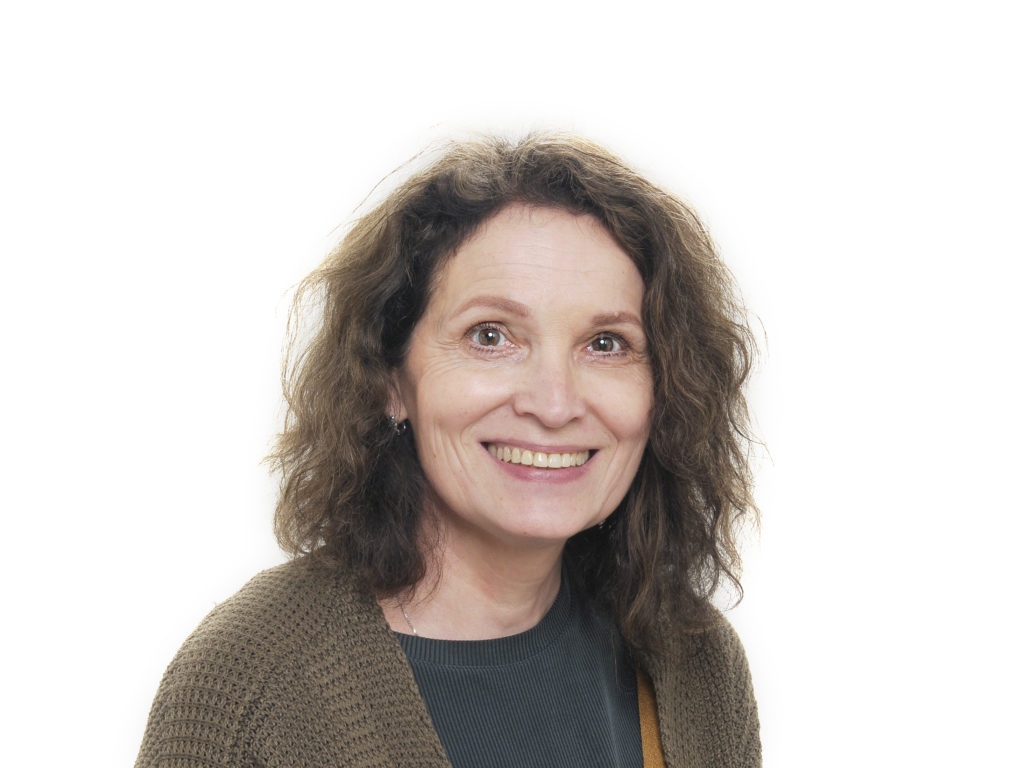 Despite all efforts, many teachers still struggle when dealing with diversity in their classrooms.
Through our trainings on inclusion, we have identified several reasons that prevent them from effectively combatting exclusion.
First, the educators are usually not free of their own stereotypes and assumptions about Roma. This conclusion is in line with the results of studies and surveys conducted in Romania and Bulgaria. Therefore, the first step in any inclusion training is to face and acknowledge our own biases.
Another reason the teachers may not be keen to engage with inclusion is the sheer lack of skills and competences that might enable them to do so. Therefore, developing intercultural competences is crucial. We rely on the Reference Framework of Competences for Democratic Culture (RFCDC) as a conceptual reference when training educators on intercultural and democratic competences.
We also emphasize the need to distinguish the multicultural approach and the intercultural perspectives in education. Multiculturism recognizes diversity but focuses on the preservation of different cultures and identities.
Meanwhile, as Leganger Bronder points out, the intercultural perspective also deals with diversity, and applying this approach allows us to engage more effectively.
Additionally, when conducting trainings on inclusion, it is important to address the notion of identity. Many understand identity in limited terms, relating only to ethnicity. However, one's identities can include being Roma, being a football player, being an older sister, being an artist, and others. The EU Roma Strategic Framework for Equality, Inclusion and Participation for 2020-2030 highlights the need of applying the concept of multiple identities to overcome ethicised ascriptions. Another recommendation from the Framework is to include Roma history and culture in school curricula.
Finally, as in most of our work with schools all around Europe, we uphold the whole-school approach in our inclusion efforts. It is designed to involve all members of the school community (such as the management, staff, students, parents, and the broader community) working together to promote a sense of belonging and cohesion. This can help bridge vital gaps, like the general lack of teacher contact with Roma parents.
Inclusion is what happens when people with different identities feel valued, respected, and have a sense of belonging to the group. We live in diverse societies, and we need to bring up citizens who can coexist peacefully in these societies. Through its multifaceted efforts on inclusion, EWC continues to work towards achieving this important goal.
Overview: Some facts regarding the Roma
The Roma people constitute the largest ethnic minority in Europe. There are between ten and twelve million of them here, of which 6 million – or roughly half – live in the EU. Unlike many others, they do not have a homeland governed by their ethnic kin, which might have provided them with a cultural, linguistic, or political anchor. In fact, the word "Roma" itself is an umbrella term. The group is quite diverse in terms of lifestyle, religious beliefs, and other characteristics.
However, they have one thing in common. They are the most marginalised population in Europe.
Eight out of ten Roma live below the national poverty line. Their life expectancy is lower than the average European life expectancy. At the same time, they tend to have higher birth rates. While the average age of the non-Roma population in Europe is 40, the Roma group is generally younger, averaging around 25 years old. As a result, they represent and will continue to represent a growing part of our work force.
Given this complicated background, is it crucial for educators to know how to support a sense of inclusion and belonging for all students in their schools – including the marginalised Roma children. "An inclusive school is a democratic school, a culture based on democratic values and principles," notes our advisor Larisa Leganger Bronder, who manages EWC projects on inclusion. She explains: "Exclusion could be overcome by embedding both the human rights-based approach and the intercultural approach in education. This requires training and retraining of all teaching staff."  This is exactly where EWC steps in.
When it comes to Roma inclusion, however, there are a set of obstacles that we must navigate. For example:
Lack of Roma participation in education. Although the overall participation of Roma children in education has improved over time, the gap between Roma and non-Roma children remains significant. Only about half of Roma children attend pre-school or kindergarten, and only 15% of Roma youth complete upper-secondary general or vocational education.
Segregation. Nearly half of all Roma children attend segregated schools or classes. This could involve, for example, being seated at separate desks in class, or getting assigned to the worst of available rooms or buildings.
Gender disparity. Roma women and girls fare worse than Roma men and boys in education, employment, and health. Discrimination fuelled by traditional gender role divisions (early marriages, household work) creates significant gender-specific barriers for girls to studying and employment.
Academic underachievement remains a critical concern in both primary and secondary schools. This is due to a complex set of factors, including negative attitudes that affect the Roma students' well-being and academic performance.
Drop-out rates and absenteeism. Nearly 70% of Roma students are considered early leavers from education and training.
Given this situation, the Council of Europe has set up goals for Roma inclusion in education. These include points such as eliminating school segregation or the misuse of special needs education, as well as improving teachers' training and skillset. Developing intercultural competences enables educators to engage and deal with diversity, addressing possible conflicts and ensuring a safe and inclusive environment for all students. Of course, these goals are precisely within the expertise of EWC.