Peyman (aka P3YMON), a talented student from the 1st Lyceum of Kilkis introduces himself.
My name is Peyman (artistic:P3YMON) and I have been living in Greece since 2017, more specifically in the town of Kilkis, after having left Drama.  My homeland is Afghanistan, which we left on 2017.
Since reaching Greece I had the opportunity to start going to school again. My school now is 1st high-school of Kilkis. In school I feel welcomed and I don't feel like a newcomer any longer. My teachers try to support me and I have made friends.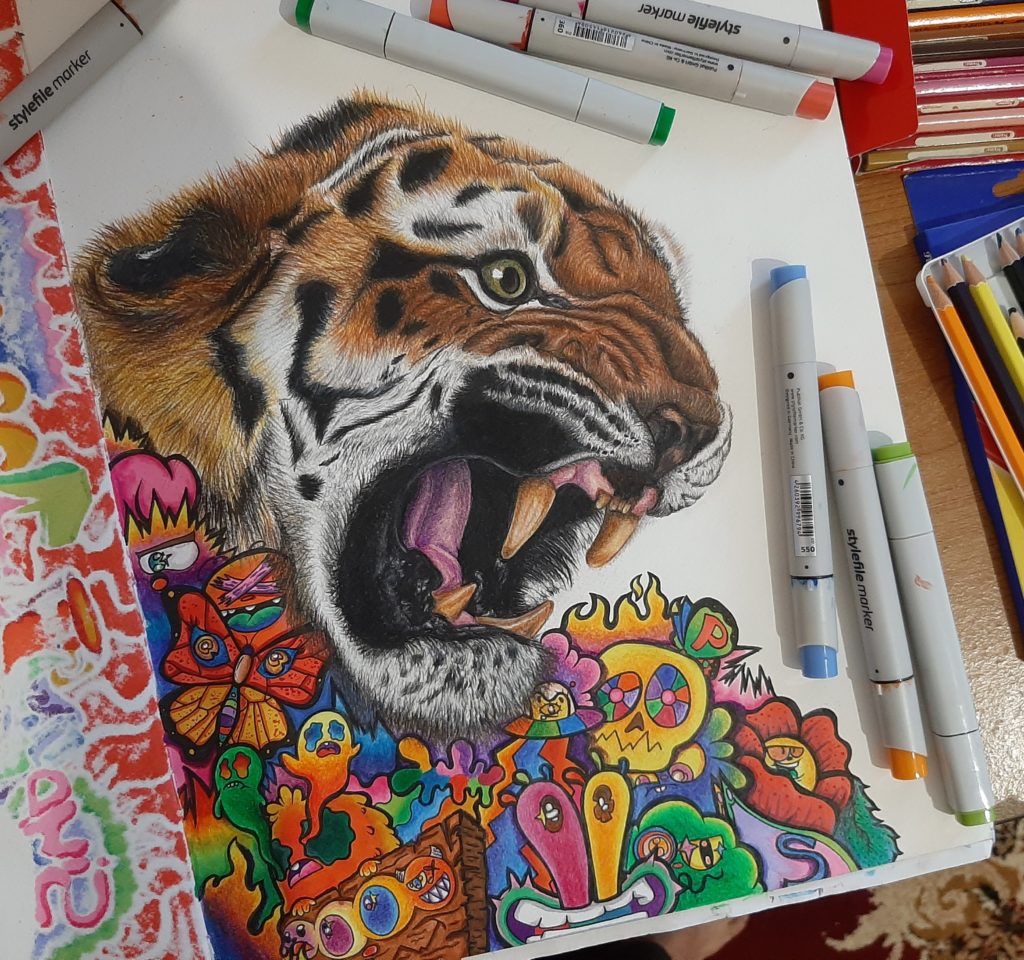 I started drawing since 2018 in Greece using basic tools like sketching pencils and watercolor that was made for kids. I was provided the materials by the staff in the camp of Drama and also in Kilkis by the people in Omnes, The association that hosted my family. Omnes also supported me with three participations in artistic events. I took art seriously since 2019 when I got my hands on more professional art supplies to further improve my art skills. I also recently started learning about digital art and I'm interested in animations as well.
As the next year I will hopefully graduate from high-school I wish that I manage to access fine arts university.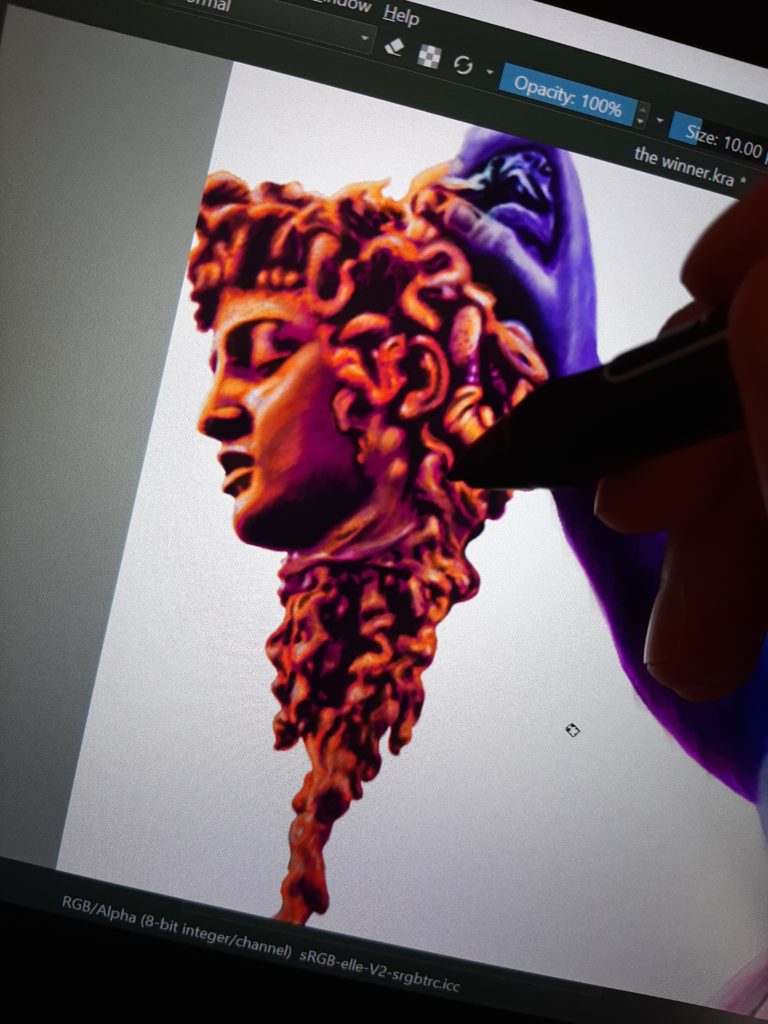 About his piece "You shall not pass" he comments:
"I recently learnt about Greek mythology and that was where I found the inspiration to make art based on the gods and creatures that exits in Greek mythology. I was introduced to Greek mythology y a friend at school and he told me that there is a lot I could learn from it and even make art about it.After a while I made ''You Shall Not Pass'' and gifted it to my school (which can be found in B1 classroom).Cerberus is the guardian of the underworld gates and he is protecting those gates from any mortal's entrance and that's where I took the name for my artwork from."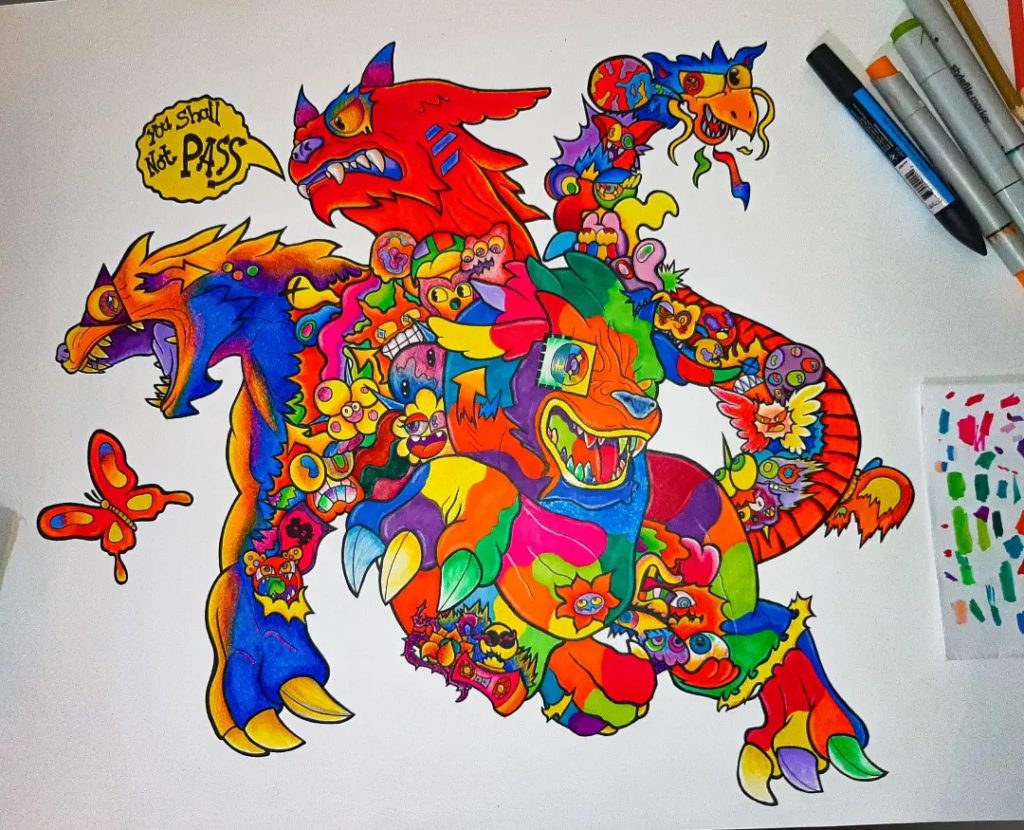 You can also watch the video of how he made ''You Shall Not Pass'' on his YouTube channel here.
The principal and teachers of the 1st Lyceum of Kilkis note: " Peyman has a particular talent for art, especially painting, and expresses himself strongly through this art, even though he does not attend a school specializing in Art and does not take classes such as Drawing.
He acknowledges the contribution of our school in learning and in his socialization and the inclusive school environment. For this reason, he has donated two beautiful pieces of artwork to our school, which adorn his classroom and the assembly area.
Peyman is about to attend the senior class and by completing his schooling it would be important and hopeful to follow higher education and specifically in attend a Fine Arts School.
More work on his Instagram account @P3YMON .