The EWC project "Preparing Future Teachers in the Western Balkans" officially launched in Montenegro on November 20-24, bringing together the regional network of universities for the kick-off conference and initial training.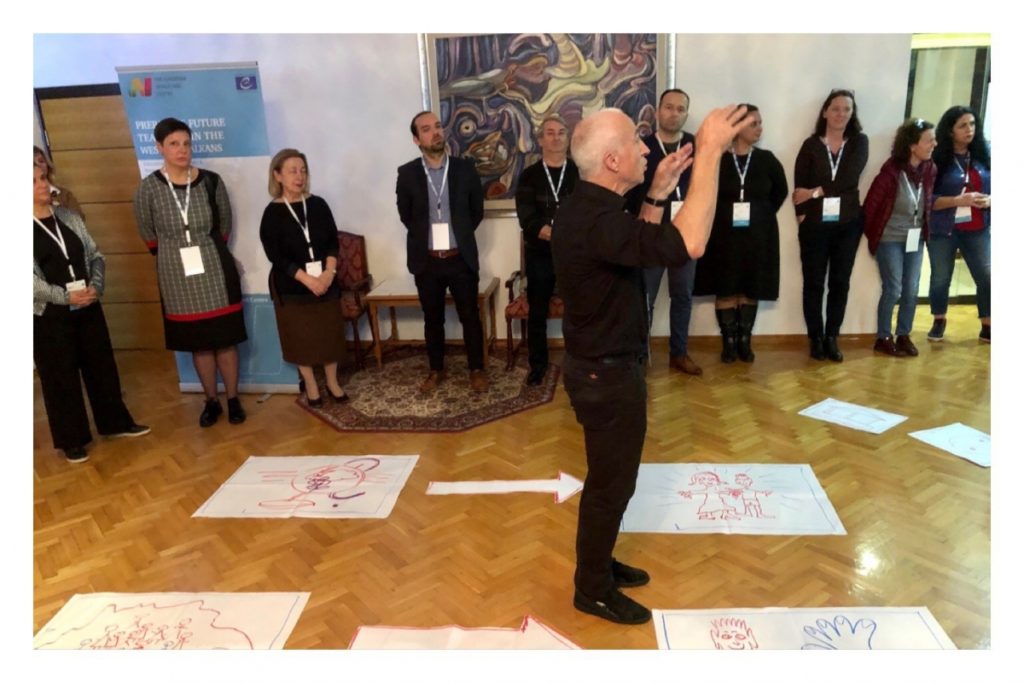 The meeting was opened by Deputy Minister of Education of Montenegro, Mr. Marash Dukaj, followed by a panel discussion focusing on education for democratic citizenship and the importance of preparing teacher education students though practice-oriented approaches.
Following the official opening the regional network of university representatives were engaged in four days of intense training and work sessions, focusing on the practical implementation of key principles for democracy and human rights in everyday teaching practice.
The group was furthermore introduced to the general teacher education module, developed by a core development group including regional and international experts. The general module is at the core of the project and serves as an example of a possible structure of a teacher training unit, combining theory and practice. The general teacher education module is neutral enough to be changed and it will be up to each university team to adapt the module into something that works at local level. By the end of the project, the new modules and interactive materials will be available in local languages. The team of trainers for the regional meeting and training was Rolf Gollob, Bojka Djukanovic, Astrit Dautaj and Petrit Tahiri.
The European Wergeland Centre (EWC) together with partners from the region, is implementing the three-year project "Preparing Future Teachers in the Western Balkans: Educating for Democracy and Human Rights" (2018-2021) – financed by the Norwegian Ministry of Foreign Affairs. The main objective is to improve the quality of teacher education, in line with education reforms emphasizing inclusiveness and democratic competences.
12 university faculties from Albania, Bosnia and Herzegovina, Kosovo*, Montenegro, North Macedonia and Serbia have been selected to participate in the project. In the years to come this regional network of universities will develop, test and disseminate new teacher education modules emphasizing practice-oriented teaching promoting citizenship, democracy and human rights. All teacher training modules will be adapted to the local needs and context.
(*) All reference to Kosovo, whether to the territory, institutions or population, in this text shall be understood in full compliance with United Nations Security Council Resolution 1244 and without prejudice to the status of Kosovo.