A small village school from Dnipropetrovsk region stopped demanding pointless obedience from their students and instead encouraged active participation, bringing up responsible pupils.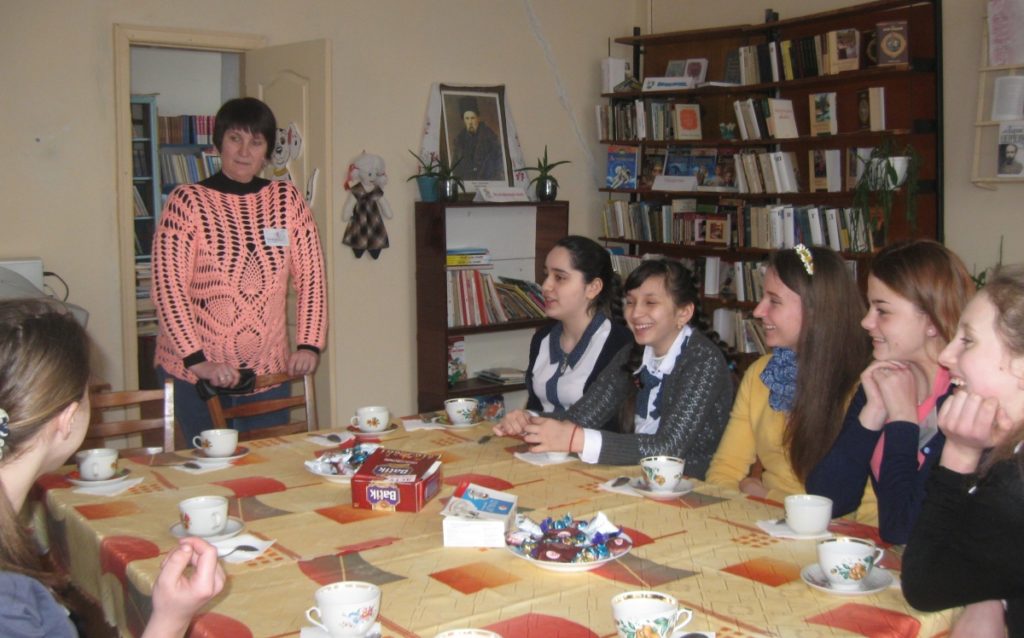 The school, which participated in the Schools for Democracy" Programme, reported that the behavior of their students changed since last year – kids became more confident, calm and understanding. They come up with new ideas, not only regarding school matters, but also issues the rural community is facing.
Joining Schools for Democracy, the school team strived to encourage children to actively engage in community life, to motivate teachers to respect each student's personality and recognize his/her right to make mistakes.
Mobilizing the whole school community to collaborate they have created a more democratic atmosphere and equal opportunities at school, agreed to give more freedom and flexibility in relation to structure of lessons, learned how to use interactive methods and apply self-evaluation during classes; and parents became more interested and eager to be part of the school life.
Imparting knowledge is not the only task that schools have. Today teachers need to demonstrate how this knowledge can be used in practice and convince young people to reconsider, question and think critically about every piece of new information they gain.
Staff at Dniprovokamyanka school realized they need to provide students with freedom of choice when it comes to knowledge, sources of information and create a space for safe dialogue with parents and teachers. This was a reason why parents were invited to work together with teachers as partners. Several trainings for parents were conducted, using Council of Europe materials with a focus on effective communication and human and children rights. Thereafter, both children and parents became part of regular teacher meetings, which was something innovative and was never practiced before. Here all parties discussed various issues, asked each other for advice, got a chance to listen to various opinions from a different perspective.
The chairman of the village council, took part at the "Schools for Democracy" training for school teams and was convinced of the importance and benefits of cooperation between the school and community.
«We are not in the situation where we have too much resources. Those of us who realize this need to come together to find common ground, joint ideas and reach agreement. And this is exactly what we did. Despite different opinions, different levels of engagement of some stakeholders,"Schools for Democracy" brought us all closer together", said Volodymyr Bilyavskyi.
New practices adopted at school during the 2016-2017 academic year enabled all stakeholders to learn about human rights education during formal teaching and learning and during extra-curricular activities held at school. The whole school worked together on planning activities as well as on putting these into practice, participated in shaping school's self-governing bodies, which as a result encouraged better links between parents, teachers and students.