EWC Head Programme Coordinator Ukraine, originally from Lviv.
Khrystyna was on a long-planned trip to Istanbul when the war broke out.
I knew that tension was in the air since November as we were updated about the military training of Russian troops. Yet, I guess it is a very illustrative example that one could know but not believe that the worst case scenario could turn into reality. So, I packed my suitcase and went on an Istanbul trip February 23.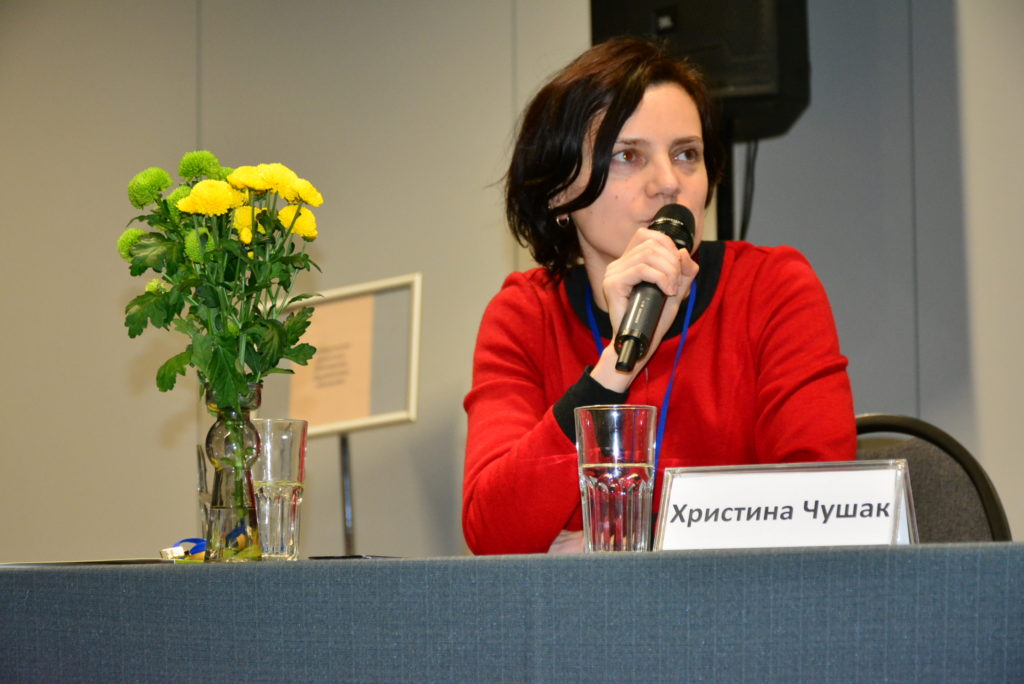 I noticed that the plane was fully booked and there were mostly foreigners leaving Ukraine. Early morning the next day, I received several phone calls from Ukraine, and of course I was shocked. I had to come back to my senses and I really wanted to come back home. When we decided that we wanted to go back to Ukraine and bought tickets via Budapest I felt relieved, then when I arrived in Lviv, I felt better somehow.
While staying in Istanbul and Budapest, we bought thermal underwear and medicine trying to respond to some of the demands on the ground – and sent it to Kyiv.
Everyone is going through their own hell, you cannot help much people who are struggling in Mariupol. Volunteers at the railway station are doing a great job, I don't think I could do it now, however, I try to be useful in other ways.
For the last few days I limited my time monitoring news, instead I tried to cooperate with volunteer groups supporting those in need here and now – focus on things on the ground.