Wanting a more involved school community and recognizing the potential of the student council to become a real representation and co-management body, the Tallin Laaga School and Kindergarten in Estonia participated at the EWC Baltic Regional Summer Academy in 2019. Since then a lot has happened, and they even won the Active Student Council Award 2020, a competition organized by the Department of Education of the city of Tallin.
The EWC Baltic Regional Summer Academy builds the capacity of schools in Estonia, Latvia and Lithuania to foster an inclusive and democratic culture by training teachers, school leaders, community members and student representatives in citizenship and human rights education. 
"We applied for the Baltic Summer Academy with an aim to create a school community where students and their families feel that they can contribute in making school life, in all its aspects, better for everyone. We also thought that the school would benefit from a democratic and human rights coherent approach," said teacher Marika Vinni. 
After participating at the academy, they invited students, teachers and management to participate in an analysis of the school's needs, before hosting a democratic election for the student council. Today, 11 students represent their peers, and the council has gone from hosting one event per year, to a multitude of activities since the fall of 2019. This resulted in the school being recognized by the Department of Education of the City of Tallin and awarded the Student Council Award 2020.
"I am so proud! It´s a great pleasure to contribute to a warm school life. My job at det student council is to make sure the school is always bullying free", said student Aagate Konski. 
In addition to the establishment and support of the student council the school has an increased focus on teaching about human rights and are now preparing to participate in another project called "Bullying-free school".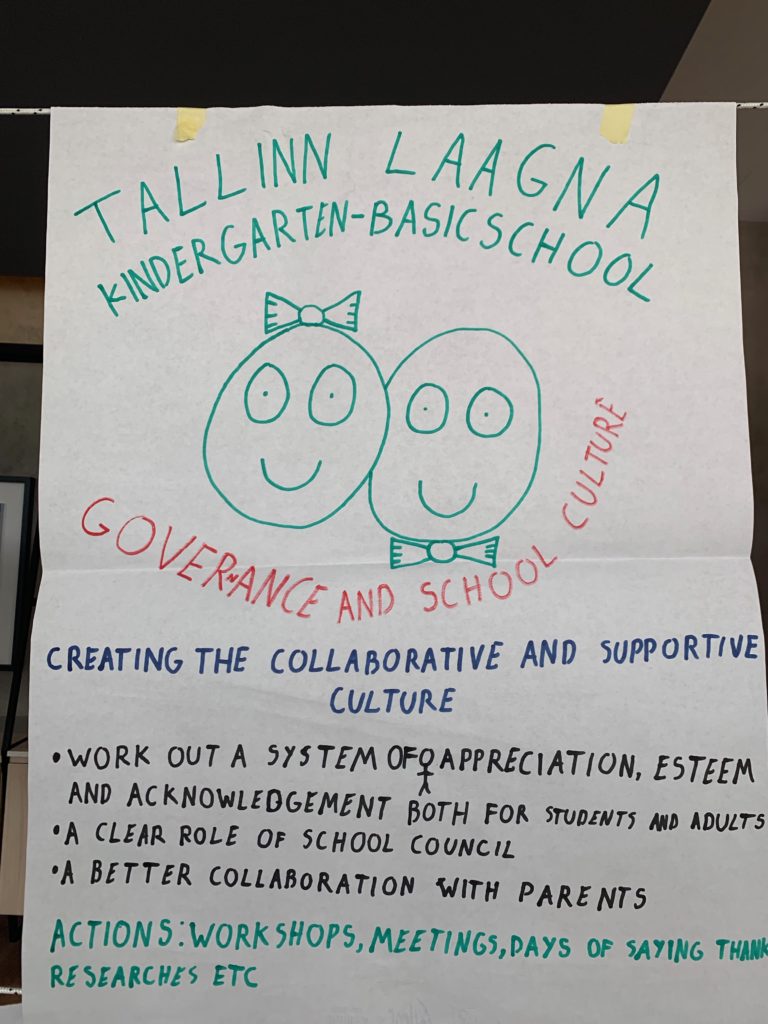 "It has gone really well; our students quickly embraced the new ideas and were eager to carry them out, and I think the most important change has been that the students have realized that their opinions are taken into account by the teachers. At the academy we also made a plan to improve the cooperation with parents, and despite some changes due to the Covid-19 situation, we have had close contact via internet and phone during the period of distance learning. Hopefully, it will be even better next year," Vinni explained.
"We will continue with democratic changes in our school, we are happy with the changes made so far, and the students won´t let us go step back", she concluded.