"Schools for all: Integration of Refugee Children in Greek Schools" project has successfully completed its first two regional academies, hosting a total of 18 secondary schools from all over the country.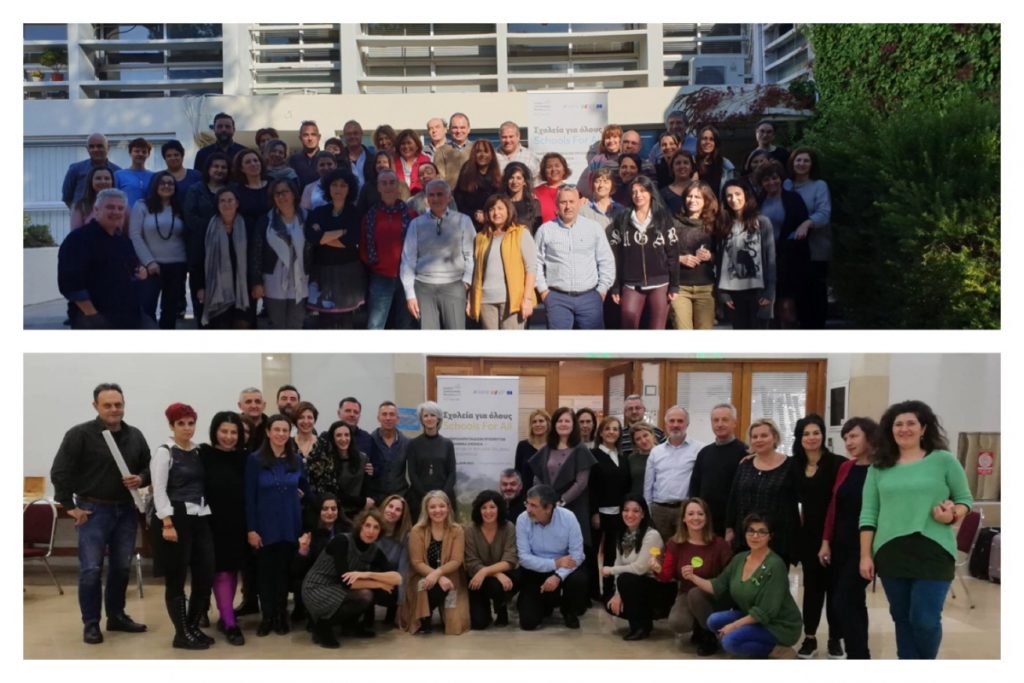 Secondary schools with reception classes for refugee pupils were invited by the Hellenic Ministry of Education and Religious Affairs to participate in the first academy that took place in Thessaloniki on 29 November to 1 December, closely followed by the second in Athens a week later.
Together with regional trainers three representatives from each school (head, teacher and a parent) identified their local needs and expectations of the project, before jointly designing the action plans for the rest of the school year. The schools will be trained in the beginning of January with the common aim of a safe, democratic and inclusive school environment for all. The 3rd and 4th regional academies will be held in April 2020.