13 Romanian teacher trainers joined us in Oslo for six days of training on democratic school cultures and a study visit in October.
The training was supposed to have taken place in 2020, but was postponed due to covid. In October the conditions finally allowed for travel from Romania to Norway and the training could take place.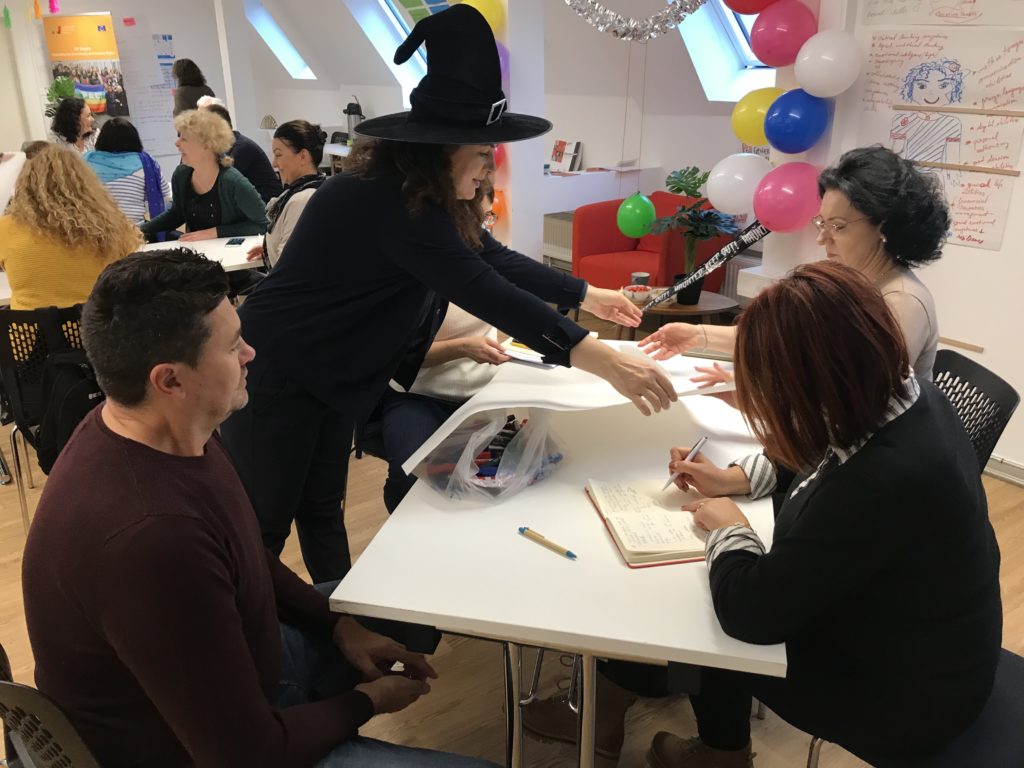 "The training in three words? Interaction, cooperation and learning", says Monica Cotfas from the Teacher Training House in Brasov.
Five intensive days of training conducted by EWC experts Elizabeth Kasa-Malksoo and Andriy Donets started with an interactive session on the concept and principles of democratic and human right education, democratic competences and participation as a key principle for democratic school development. The participants later learned to apply the whole school approach and were guided in designing of projects to be implemented in Romania.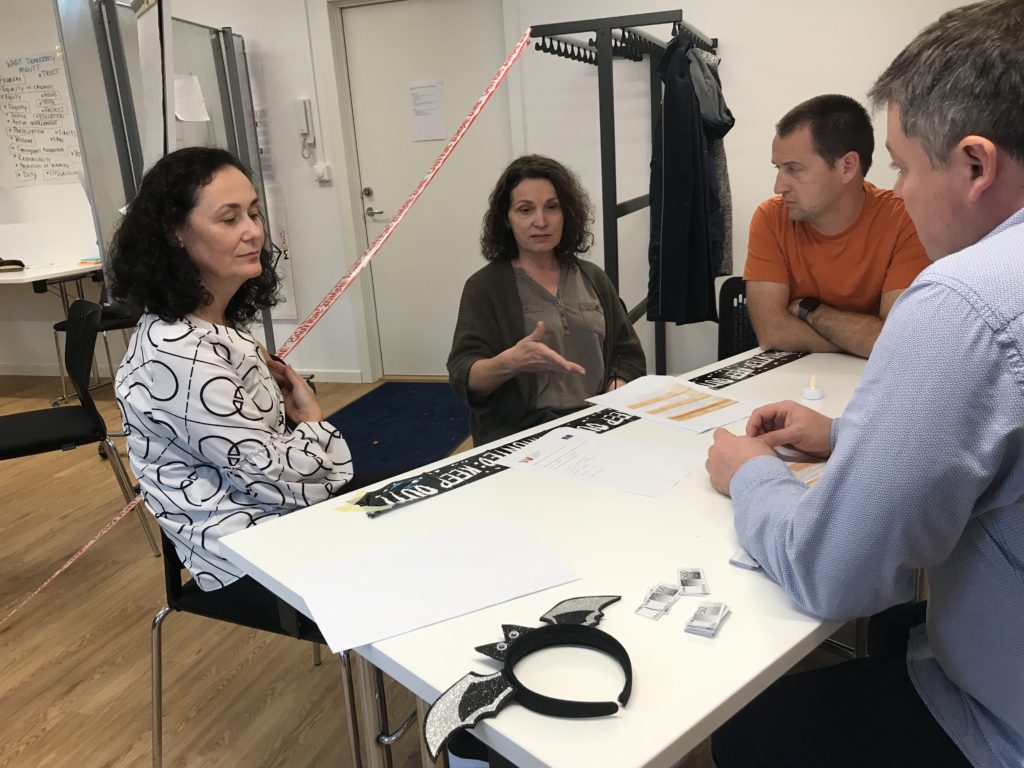 "The main thing I bring back from the training is that democracy is not just a concept. It is something that we should implement. In Romania things are changing, but as any change it takes time. Now we can see more clearly what is happening in our schools and what direction we should go, Cotfas says.
The final day in Oslo was dedicated to visit the teacher education at OsloMet where the participants learned how they address diversity issues and develops inclusive school curriculum and school culture. The final stop was at Sandvika High School where they learned how they try to build a school according to democratic principles.
Sounds interesting? County School Inspectorates, Teacher Training Houses and County Centres for Resources and Educational Assistance in Romania can now apply for funding to take part in the course Building Democratic School Cultures at EWC in Oslo. Deadline for applications is December 3, 2021. Learn more here.