On November 11-12 EWC welcomed a delegation led by Ukraine's Minister of Education and Science, Hanna Novosad. The purpose of the visit was to get familiar with the Norwegian pre-school system, as Ukraine is planning to develop a new strategy for this sector.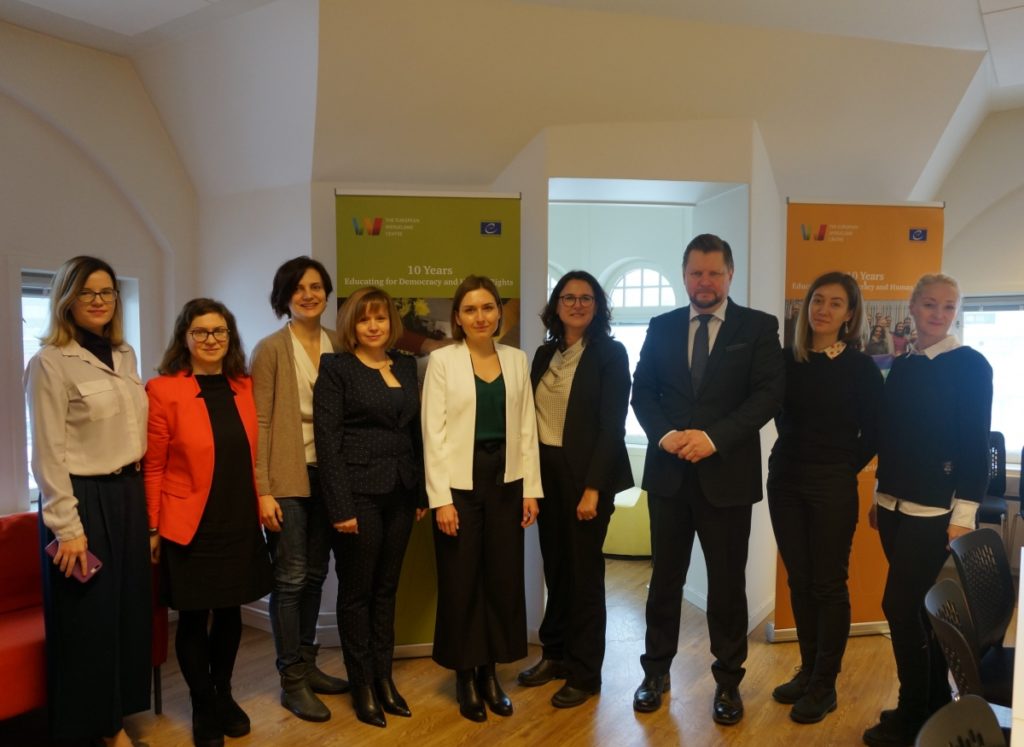 During the two days she met with the Minister of Education, the Mayor of Oslo, the departments responsible for pre-school education at the Ministry of Education, The Norwegian Directorate for Education and Training as well as the City Council. 4 different types of kindergartens was also included in the study visit, and the Minister stated that she was impressed by Norway´s work to increase the access to kindergartens from 3-92% since the 1970´s, as well as the continuous work that has been done on the quality in pre-school education.
The longstanding cooperation between Ukraine and EWC was emphasized during the meeting with EWC Director Ana Perona-Fjelstad, where Ms.Novosad underlined the importance of the center´s continued support of the current education reform, which Perona-Fjelstad could positively affirm. The role of EWC in supporting education reform in Ukraine was also pointed out during the Minister's meeting with the Norwegian Ministry of Foreign Affairs, where she voiced a commitment for further cooperation, as well as a need for more targeted work on democratic citizenship in schools close to the frontline.