How do we create meaningful and inclusive meeting places when we cannot meet? What are useful tools and methods for discussing controversial issues online? Is it possible to find a common ground when we barely meet each other physically? These were some of the questions that participants at the Thorvald Stoltenberg Seminar 2020 explored together.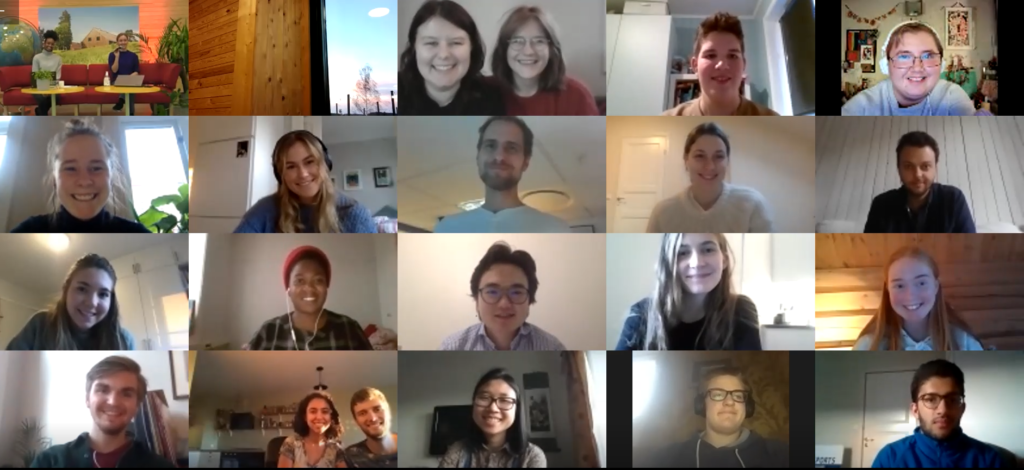 The Thorvald Stoltenberg seminar is an annual seminar for young people engaged in democracy and human rights, honouring the legacy of the former Norwegian Minister of Defence, Minister of Foreign Affairs and diplomat Thorvald Stoltenberg. Stoltenberg, who passed away in 2018, was a pioneer for Norwegian peace diplomacy. He put great value in dialogue, often exemplified by his "kitchen meetings", where he would invite state leaders and foreign ministers to his home to enjoy a cup of coffee, relax and have a talk at his kitchen table.
The dialogical approach to conflict resolution is very much in line with what Utøya is today: A place for people to meet, learn, exchange experiences, discuss, agree and disagree. Utøya has a long history of youth participation and international solidarity. It also holds a strong place in the Stoltenberg family. Therefore, EWC and Utøya invited youth leaders from different countries to the first Thorvald Stoltenberg seminar in 2019.
Under the covid-19 pandemic, challenges such as polarisation, distrust in democratic institutions, violent protests, hate speech and hate crimes against immigrants, refugees and minorities have intensified. At the same time, it has become more difficult to meet and to address these challenges. Thus, arranging the Thorvald Stoltenberg Seminar in 2020 was very important, despite not being able to gather people at Utøya.
Through a two-day online seminar, 25 young people involved in work on diversity and equality met for experience sharing, discussing challenges and opportunities and for new inspiration and concrete tools for further work. The aim was to support and promote ongoing initiatives in Europe to foster co-existence, trust, and dialogue among young people in diverse societies during the covid-19 pandemic. One of the highlights in the program was a lecture on covid-19, human rights and international cooperation by Camilla Stoltenberg, Director-General of the Nowergian Institute of Public Health, and daughter of Thorvald Stoltenberg.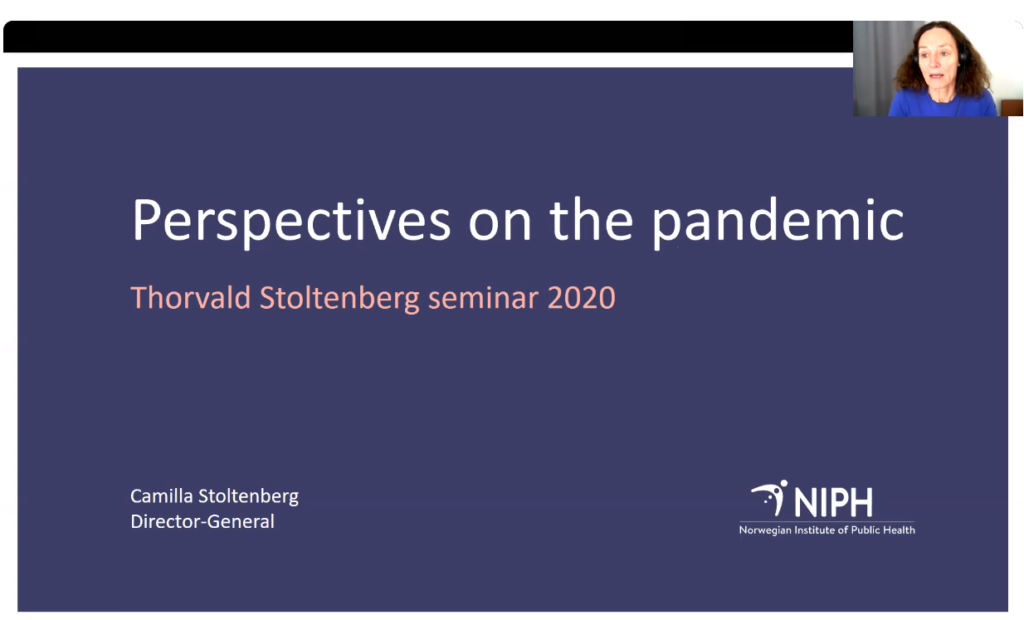 Hosting this seminar digitally was a valuable experience for EWC and Utøya, especially how to convey the history of Utøya and its unique character as a meeting place to people that are not able to visit Utøya due to the covid-19 pandemic. To make this task easier, we have also made an English video about Utøya and an English, digital timeline of the terror attacks 22. July. The timeline can be found here.