The topic of the first Thorvald Stoltenberg seminar at Utøya in 2019 was intercultural dialogue, bringing together youth leaders from 28 countries across Europe. Participant Eirini Pragia shares what she took away from the training, and how she uses it in her everyday life.
One and a half years after participating at the Thorvald Stoltenberg seminar at Utøya, Eirini Pragia calls it a life changing experience. "The training made me become better in listening to my opponents, meeting them with respect and expressing my thoughts without insulting others. My freedom ends when I might violate the freedoms of others", she says.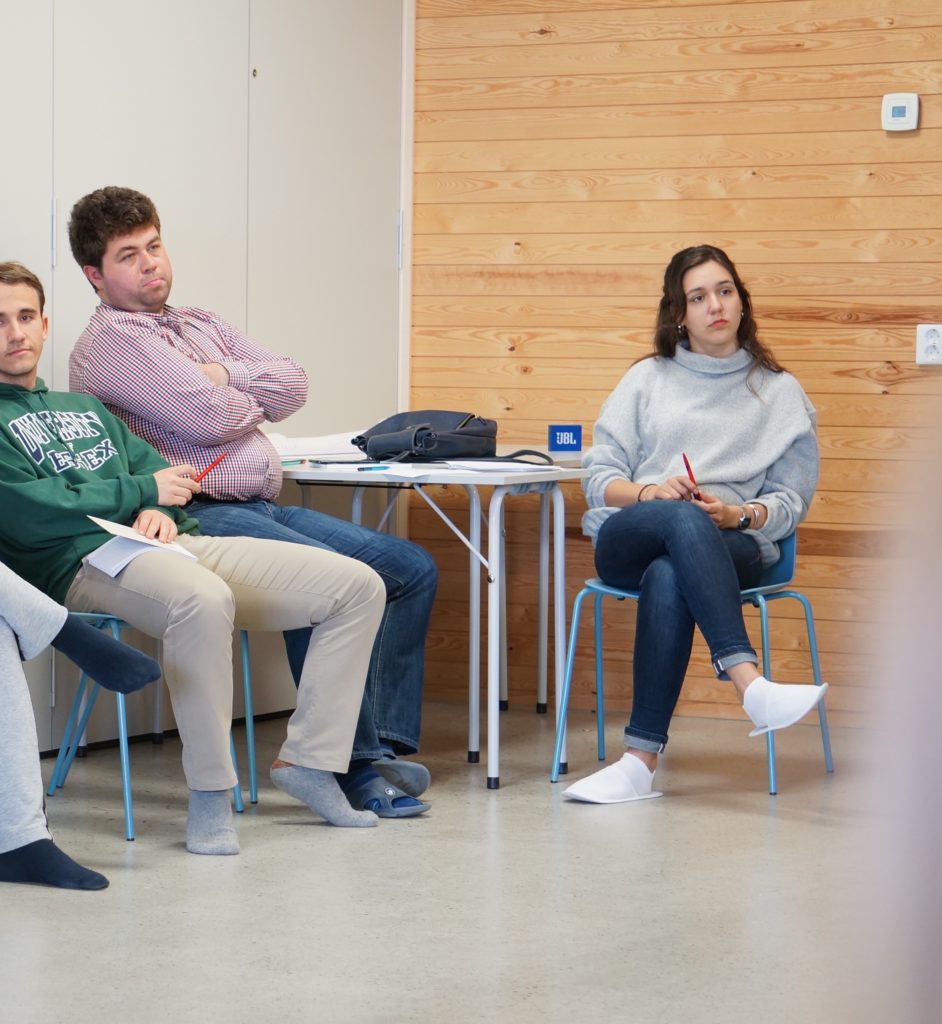 The annual Thorvald Stoltenberg seminar at Utøya brings together young leaders from across Europe. The training honours the legacy of the former Norwegian Minister of Defence, Minister of Foreign Affairs and diplomat Thorvald Stoltenberg who put great value in dialogue as a means of conflict resolution. Becoming better in active listening and considering the perspective of others, is precisely what Eirini Pragia highlights as the most important results of the training. Ms.Pragia, who is active in youth politics in Greece, attended the first Stoltenberg seminar in 2019.
The focus of the training in 2019 was intercultural dialogue and living peacefully together in diverse societies, with participants from 28 countries in Europe, North Africa and the Middle East.
"The group that took part in the training at Utøya was very diverse. I met with people from different countries and religions than myself, and I got to know persons who have experienced that their rights have been violated. It opened my horizons, and it is an experience I benefit from both in youth politics and in my profession as a lawyer. I am still in contact with several of the participants from the training", Pragia explains.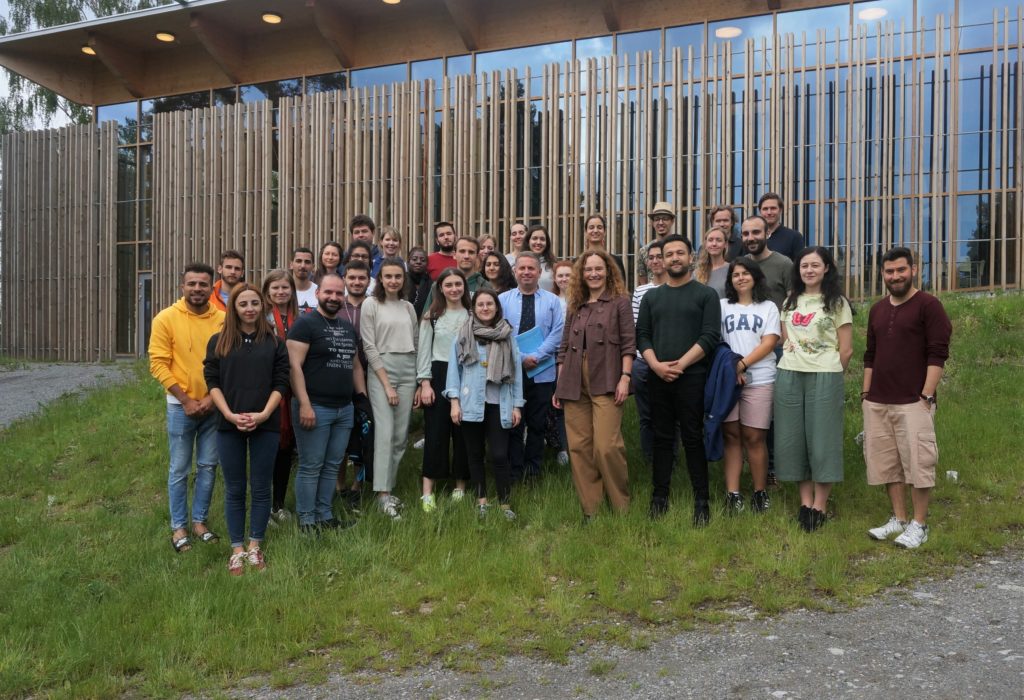 The training was held at the commemoration and learning centre at Utøya island in Norway. Utøya has a long history of youth participation and international solidarity. On 22. July 2011, a right-wing extremist attacked the summer camp of the AUF (the youth party of the Norwegian Labour Party), and killed 69 people, mostly teenagers. After this terror attack, the island carries a testimony of why values such as respect, diversity and equality cannot be taken for granted. The island is also a unique example of young people's resilience against terror and violence. Today it is a place where commemoration, learning and engagement exists side-by-side.
"Utøya was a very special place to have the seminar, and I think we have much to learn from Norway and how the youth at Utøya responded to the terror attack. It felt like a very safe space for difficult discussions and conversations. When something so awful had happened there, I felt that it was not so dangerous to express my inner thoughts and feelings, and I was not afraid to be judged by anyone. I also want to applaud the team of trainers who created a very safe atmosphere and helped us unfold", Pragia continues.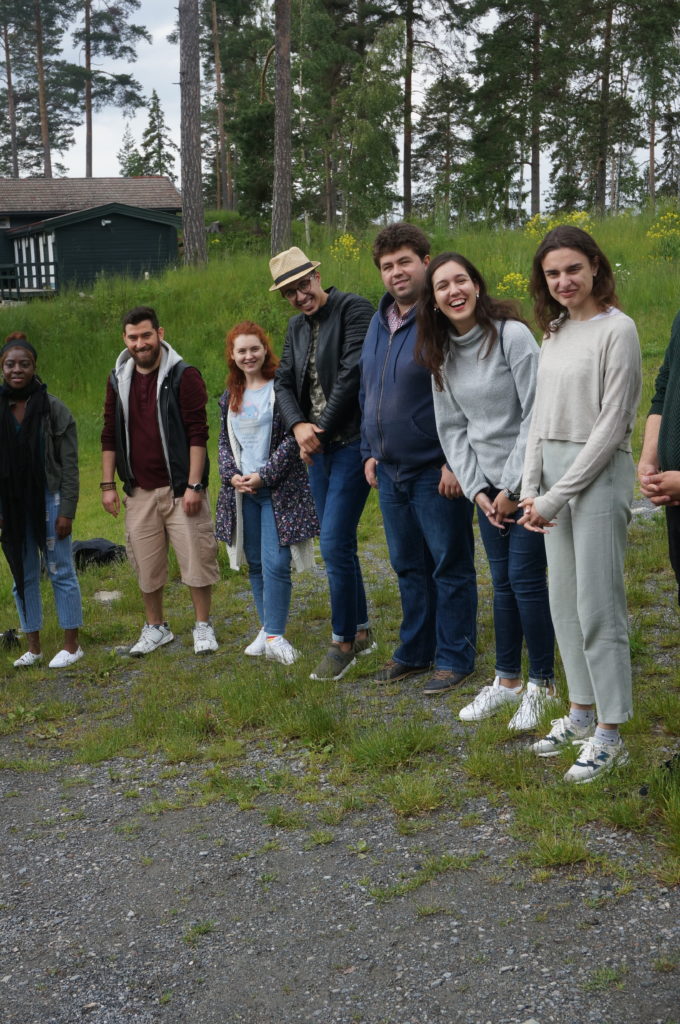 She also highlights that the training made her more confident to stand up for the values she believes in and recommends others to take an active part in democracy. "In Greece we have a saying: we are not going to remember the noise made by our enemies, but the silence of our friends.We can´t sit at home and say that everything is fine, and my life is fine. We should raise our voices and fight for the little things and for our everyday lives. Our time is now", Pragia concludes.
This year´s Thorvald Stoltenberg seminar was moved online due to the covid-19 pandemic. Through a two-day online seminar, 25 young people involved in work on diversity and equality met for experience sharing, discussing challenges and opportunities and for new inspiration and concrete tools for further work. The aim was to support and promote ongoing initiatives in Europe to foster co-existence, trust, and dialogue among young people in diverse societies during the covid-19 pandemic. One of the highlights in the program was a lecture on covid-19, human rights and international cooperation by Camilla Stoltenberg, Director-General of the Nowergian Institute of Public Health, and daughter of Thorvald Stoltenberg.