As almost everyone else working with education, we at the European Wergeland Centre have gone online due to the pandemic. Senior Advisor Valentina Papeikiene ventured into unknown waters when she this autumn joined forces with partners and trainers to go 100 percent online with two training of trainers courses.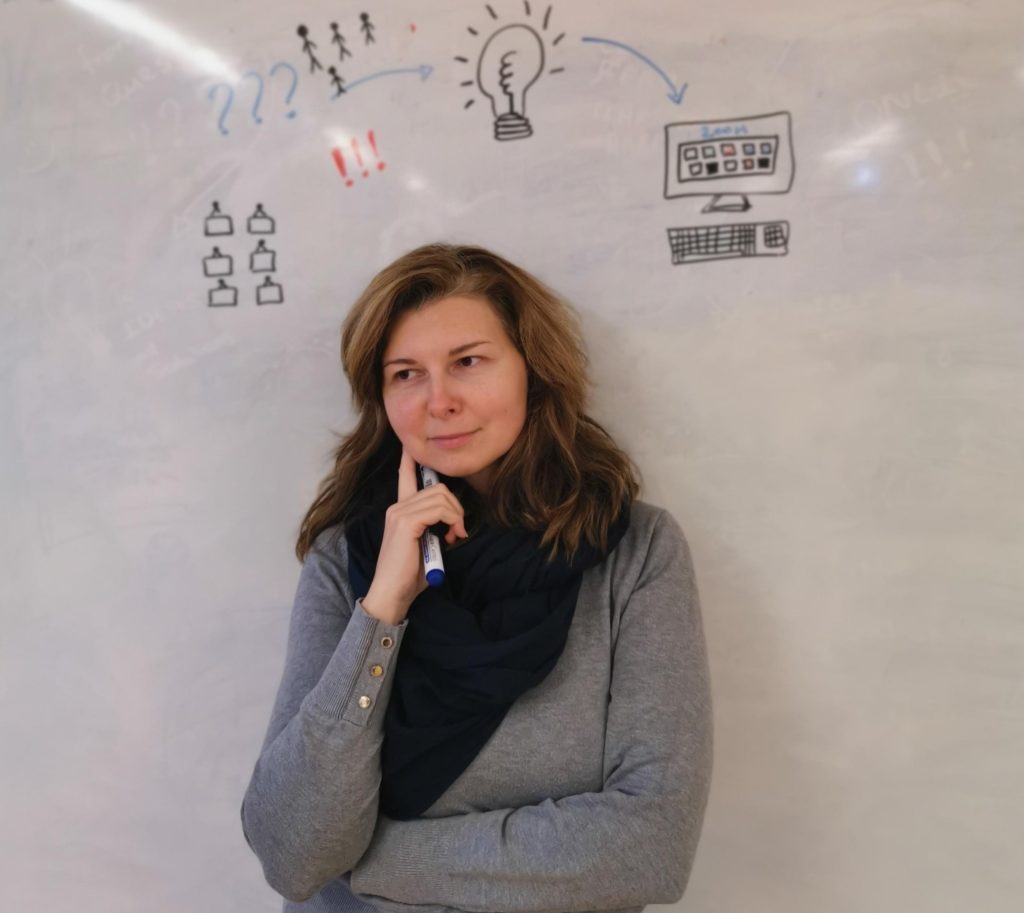 "One of the more pressing questions that we have encountered in our work is how to create a welcoming, comfortable, inclusive and interactive space for work in the online setting", Papeikiene says shortly after having launched two online Training of Trainers courses, one within the project Practicing Citizenship in the Russian Federation and one on in the project Promoting Inclusive Schools project in Slovakia.
Both courses are conducted online and include facilitated sessions and workshops as well as practical assignments.
"We are just at the beginning of the journey, but our fantastic trainers have already developed a few tips that might serve as an inspiration if you are struggling to create a comfortable working space online for a course or a training", Papeikiene says.
Preparation is key! Preparation is now not only about designing of the content it is also about mastering new technologies. When preparing consider the following:
• Not only participants but also the trainer team and organisers should be familiar with the tools that will be used. Share this information in advance and test it out if there is time.
• If you are responsible for the teaching content, make sure that there is someone to support you with technical issues. If you are teacher, why not assign a student or a group of students to assist you in the process?
• Remember no matter how much you prepare online (just like offline) unexpected things will happen. KEEP CALM! If you are a trainer try to carry on and rely on the supporting team to resolve the issue. You may also choose to explain to the listeners the difficulties that are being experienced. This might be an important moment to break the ice.
Importance of the first hello and strengthening ties.
• If the time and size of the group allows, encourage a round of introductions. Why not go into a little more detail, like giving a description of the city you are in, educational background? If time is short, use additional channels for introductions – facebook is one option. Do you have other suggestions?
• Set the rules. An important part of the offline training, this component can be easily transferred online. Use "virtual flipcharts" or if a group is smaller a discussion to set the rules of your further work.
• Make use of "break out rooms" and allow participants at least 10 min. of work in groups so they can also get to know each other while working on the assigned task.
Virtual flipcharts, markers and post it notes. Any organiser and trainer can recite the materials you need for an offline training. It turns out many of them are available online too!
• For virtual flipcharts and post it notes try JAMBOARD and Miro
• For "handouts" use Facebook groups or google drive folders
• You may even allow the participants to draw on your shared screen or JAMBOARD with their virtual markers!
Elements of fun online. Remember the fantastic energizers and icebreakers you conducted or participants during offline trainings? They are not only an opportunity to move around but also to bring in an element of fun and informal team building. Can these be transferred online? We say – YES!
• How about asking the participants to use anything they see around them as a hat and take a common picture?
• Has the session run for too long? Ask the participants to turn off the camera and take a short walk or stretch.
• Does someone in your group play an instrument? Ask to share a short musical interlude.
• Like in offline trainings ask your participants or students to come up with short, creative energizers and conduct them during your session.
We are all learning these days. So please send us your tips for a successful online training to post(at)theewc.org or post them to our facebook page.